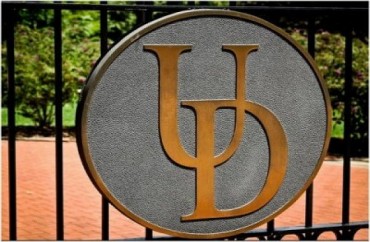 University of Delaware's social media community and the state's largest daily paper launched into action overnight as some students discovered three "nooses" near the hall where the Black Lives Matter group had protested conservative commentator Katie Pavlich the day before.
Except that the objects weren't nooses; after an investigation, they were determined to be "remnants of paper lanterns" leftover from a previous event.
But despite the ongoing investigation at the time — to determine what the objects were — UD's acting president Nancy Targett wasted no time with a statement:
"We are both saddened and disturbed that this deplorable act has taken place on our campus. This hateful display stands in stark contrast to Monday night's peaceful protest and discussion. We condemn this despicable action and ask everyone in our community to stand together against intolerance and hate."
The News Journal quoted students "fearing for their safety," and referenced a recent past story about the university's "lack of diversity":
Morgan Franklin, a senior from New Jersey, broke down in tears at the sight of the makeshift nooses, calling the incident "sad and disheartening." She said it's not the first time she's been made to feel unsafe on UD's campus and an even bigger reminder that there is still much need for change.

"I know that my safety is not a concern," Franklin said.

"Every single day here, as a female African American student, to be on the campus at a predominantly white campus feels like you're suffocating every single day," [Gerti] Wilson said. "But nothing felt like the moment I ran up to that tree and saw that noose… I can't even put into words how that made me feel."
RELATED: Student arrested for dorm swastikas is named, while Duke hides noose culprit
UD's racial make-up has come under scrutiny of late.

The General Assembly this year allocated $200,000 in June to hire an independent consultant to study the school's hiring and student recruitment practices, and to make recommendations for how it can be handled better. Legislators are concerned because the state's flagship university has only one in 20 students enrolled who are black when one in five residents statewide are black. The faculty also lags in terms of diversity.
One may ruminate on how Franklin's well-being "isn't a concern" considering the rapidity of the response to this (now-innocent) incident. Not to mention, why would a student (Wilson) endure a "suffocating" campus of their own free will?
As you might expect, even though the investigation showed the completely benign nature of the objects, President Targett said "At the same time, the sensitivity of our campus to this potential issue clearly indicates a need for continuing dialog within our community."
Read the full News Journal article.
Read President Targett's full (post-investigation) statement.
RELATED: Duke noose incident called an inside joke that went horribly wrong
Like The College Fix on Facebook / Follow us on Twitter
IMAGE: US Army RDECOM/Flickr