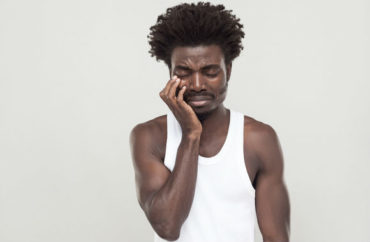 'We are kind of in charge of ourselves'
With trial dates set for fraternity members in the alcohol-related deaths of 18-year-old Maxwell Gruver and 19-year-old Timothy Piazza, America's focus will once again turn to the prevalence of hazing within traditional Greek life.
But the cultural dominance of organizations such as Louisiana State University's Phi Delta Theta and Pennsylvania State's Beta Theta Pi is overshadowing equally severe problems in the country's historically nonwhite Greek organizations, leaders and members told The College Fix.
Alongside the glitter-doused sisterhood events and tall white men throwing parties are the smaller and less recognizable organizations of the National Multicultural Greek Council and the National Pan-Hellenic Council.
Even within the larger Greek community, these fraternities and sororities are often overlooked. When The Fix texted a former Interfraternity Council president at Penn State about its campus MCGC, he responded "what is that?"
Problems within minority Greek organizations "can be swept under the rug really well," partly because Greek oversight officials are so busy policing the traditional organizations, Micah Morales, president of the MCGC at Ohio State University, told The Fix in a Facebook message: "We are kind of in charge of ourselves."
'Honestly, I think that black orgs haze worse'
The hazing problems in traditional Greek organizations draw so much attention simply because of their size. The North-American Interfraternity Conference counted nearly 385,000 young men as members in more than 800 schools in the 2015-2016 collegiate academic year, for example.
The style of hazing also appears to differ significantly between the two cultures, with alcohol abuse the default in traditional organizations and physical violence in minority organizations.
At some schools where Greek life is more influential, certain traditional wealthier chapters were able to sweep trouble under the rug, said Ohio State's Morales, who is also a member of an Asian-interest sorority, Kappa Phi Lambda. The prevalence of alcohol at many mainstream fraternity events is most likely due to the fact that they own houses out of the public eye. (Multicultural organizations often don't have the numbers to be able to afford a house, making it more challenging to abuse alcohol together.)
MORE: Syracuse kangaroo court repeatedly lied to pledges
The president of the historically black Dillard University, Walter Kimbrough (left), has said that black Greek organizations prefer "old school" physical beatings to forced alcohol consumption.
"Hazing is the dark side of the force, if you will," he wrote in The Atlantic in 2014: "For social [traditional] fraternities, it's Count Dooku, using Jedi mind tricks to have pledges drink themselves to death. For black groups, it's Darth Maul, a brawler physically punishing pledges."
Indeed, an African American woman told The Fix that she chose to pledge a traditional sorority at Penn State because she was aware of the negative hazing stereotypes linked to some MCGC and historically black sorority chapters.
"Honestly, I think that black orgs haze worse, and get away with it because people don't report it," she said in a FaceTime chat:
Black groups are afraid of authority because their opinions are often not taken seriously. Plus, within the black community masculinity is held to a very high standard. You had to be tough to face a lot of what the black community has endured and it made any show of weakness a sin in the community, so these men put up with hazing.
"I've heard about our MCGC here holding parties that got out of hand and breaking some rules, such as hazing, but I think it's harder for these cases to get out," Morales said.
That's because "our practices are not very public" and the campus oversight is largely devoted to the traditional Interfraternity Council and Panhellenic Council chapters, she said: Their advisors "don't really check in on MCGC (or NPHC for that matter) very often or as closely so we are kind of in charge of ourselves."
Each council sends four representatives to a joint judicial board, and any incident can be reported to that board and followed up with the Office of Sorority and Fraternity Life, Morales said. "[U]sually they are about parties not being registered or something but I haven't seen anything for hazing for us since I've been on the executive board," although she doesn't think many students know they can report incidents to the board.
'Represent the real life struggle of their respective groups'
Morales (below: bottom, second from left) said the council she leads has been actively working on "making sure chapters don't think they can just get away with things because we are smaller and not getting a lot of attention, because something bad could happen."
She often felt that students who are hazed "get caught up in this whole 'this is tradition' rhetoric, and feel like they have to endure," she told The Fix:
I know this sentiment is very prevalent in cultural [nontraditional] orgs… A lot of cultural orgs took the example of using physical hazing to represent the real life struggle of their respective groups in America, but now that is something that is extremely hard for people to move away from because of its meaning.
MORE: Two-year suspensions for fraternity satire
Alleged hazing within black fraternities and sororities got so bad at Duke University that last fall a group of "concerned black students" accused the university of complicity, The Chronicle reported then.
The unsigned letter said the NPHC organizations at Duke "have had a long history of using mental, physical and emotional abuse as part of their pledging processes," which were "often ignored" compared to hazing involving traditional Greek organizations.
"If action is not taken, we are prepared to bring forth specific information on the practices of these organizations and the methods in which the University attempts to cover it up," the letter said. Moneta responded that the letter's claims were false and said he was sorry the unnamed students believe "Duke would rather hide evidence of hazing than take quick and decisive action."
Not all traditional or nontraditional organizations hew to their stereotypes, however.
A brother of Alpha Sigma Phi at the University of South Florida told The Fix in a Facebook message that Delta Chi and Sigma Nu, both traditional, lost their most recent pledge classes due to hazing incidents. For the latter, rumor has it that "they made the pledges cut the head off a chicken on campus."
Feeds into the 'myth' of black-on-black crime
Research and anecdotal evidence support the theory that hazing in nontraditional groups is more focused on physical violence, though some critics think it's overblown relative to traditional groups.
A small study of hazing in "Black Greek Lettered Organizations," published in 2014, found a "huge difference between the hazing practices of BGLOs and non-minority Greeks."
Author Tristan Cunningham said that the 12 BGLO members who participated either disagreed or disagreed strongly with "the concept of hazing involving the consumption of dangerous amounts of alcohol." Nearly half strongly disagreed that the secretive nature of BGLOs promoted hazing, but 40 percent agreed or strongly agreed.
A study of 116 students at historically black Mississippi colleges, published in 2016, found that 28 percent of BGLO members thought "physical and/or mental activities are viewed as a necessary component of the membership intake process" – 10 percentage points higher than non-members.
One young woman described how she got "PTSD" from pledging to a BGLO in MadameNoire, a fashion website for black women. J.C. Osby detailed the ritualistic beatings she received and how she overcame the anxiety and depression of pledging through "years of psychiatric help and therapy."
The 2017 Netflix original film Burning Sands stirred controversy over the underground hazing "hell week" of a black pledge at the fictional Frederick Douglass University.
MORE: College thanks sorority for kicking out rapping sisters
In an article for the Black Youth Project, a critic of the movie wrote that BGLO hazing can't be analyzed "in a vacuum" outside of slavery, and that white Greek organizations are "just as culpable" and have had even more incidents. The focus on BGLOs feeds the "myth of 'Black on Black Crime'" that "other races [use] to justify the treatment of our community."
An anonymous traditional sorority member said something similar in a 2014 interview with the University of Georgia's Red & Black newspaper.
She believes nontraditional Greeks are punished for crimes that traditional Greeks "get away" with, contrasting the jail time served by black fraternity members for one hazing event with the out-of-court settlements for members of two traditional fraternities.
Regardless of the differences between hazing cultures or the visibility of the problem, owing to the size and the reputations of the Greek organizations, everyone needs to deal with the problems together, the African-American sorority member at Penn State told The Fix.
"Everyone knows we struggle with similar problems [hazing], and I hope that we can learn from each other regardless of our councils to stop making the same mistakes," she said.
MORE: Sorority rush is hazing because it makes girls cry?
MORE: LSU censors Jews in wake of possible hazing
IMAGES: Dillard University
Like The College Fix on Facebook / Follow us on Twitter