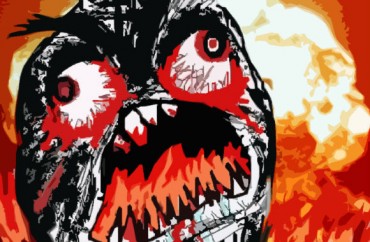 As reported by The College Fix one week ago, anti-Israel protesters at San Francisco State University shouted down Jerusalem's mayor, Nir Barkat, just a few minutes into remarks of a scheduled speech.
Arutz Sheva and UC-Irvine adjunct Gary Fouse reported that eyewitnesses had noted that SFSU campus police were present at the event … but did nothing to stop the activists.
After sending a letter to SFSU President Les Wong about the incident, Fouse received a prompt reply:
Mr. Fouse,

I was troubled by reports coming to me from my police and security team this morning. They are completing their investigatory work especially with regard to the potential violation of a number of student conduct codes which will inform the formal conduct hearings. We do not condone their behavior and I am quite saddened by it. But our conduct processes will now take over. Police were present and made a number of attempts to move them out of the area. I appreciate your note. A letter to faculty, staff, students, donors and supporters is being distributed today.

Respectfully,
Dr. Les Wong
President
San Francisco State University
Wong also sent out a note to the university community.
However, Wong's statement about campus police making attempts to thwart the protesters directly contradicts that of multiple eyewitnesses.
Pro-Israel Bay Bloggers has a possible explanation for that: President Wong's past remarks and associations with the school's General Union of Palestinian Students (GUPS).
In a reception last year to celebrate the Arab and Muslim Ethnicities and Diaspora Minor at San Francisco State University, University President Les Wong makes his feelings about the General Union of Palestinian students very clear.

In the clip [below], Les Wong, the president of a tax-payer funded university in a major US city expresses his admiration for a group that glorifies violence on campus, declaring:

"I want to offer my personal congratulations to the student leadership of GUPS. They have been an inspiration for me. And they have helped me when I have to tell other community groups to mind their own business. GUPS is the very purpose of this great university."
RELATED: San Francisco State anti-Israel activists shout down talk by Jerusalem mayor
Les Wong actually visited the university called the "greenhouse for martyrs" before he signed the MOU between SFSU and An-Najah University. He spoke about his trip to Palestine, asking "Why aren't we signing more relationships with Arab Universities?", and declared "as we repair the budget here, as we implement the strategic plan I have not lost sight of the commitment we've made to add faculty to support students who want to learn more about the Arab world, and for me, Palestine in particular."

Wong adds: "We've tried to do some important things and that is to make sure our soul is still connected to the communities that are important to us, and thats this community. And when we do not participate, serve or respect that community we have in many ways lost our soul."
Wong's appearance begins at 15:23:
GUPS president, Mohammad Hammad, had once posted a picture to his Tumblr account of him holding a knife with the caption "I seriously can not get over how much I love this blade. It is the sharpest thing I own and cuts through everything like butter and just holding it makes me want to stab an Israeli soldier."
Fouse concludes: "It is clear that Wong is a large part of the problem at SFSU. It makes his statement to the student body the day after the April 6 incident a farce. He has referred to the very group that organized and carried out the disruptions — as well as the murderous expressions described above — as 'the very purpose of this great university.'"
RELATED: UCLA student government passes anti-Israel divestment resolution
Like The College Fix on Facebook / Follow us on Twitter
IMAGE: Thoth God of Knowledge/Flickr