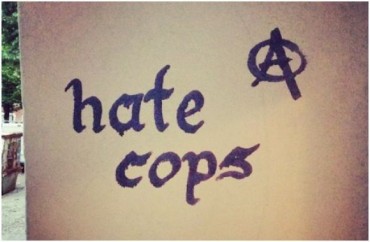 UPDATED
A Mississippi high school marching band's halftime show caused quite a stir Friday evening after it depicted the murder of law enforcement officers.
During the performance at Brookhaven High School, members of the visiting Forest Hill High School marching band were dressed as doctors and nurses … holding at gunpoint and shooting other members dressed as SWAT team officers.
The show stoked flames of outrage as just one week before, two Brookhaven police officers were killed while responding to a call of "shots fired," WLBT reports.
Susan Mathes May, apparently in attendance at the game in question, posted on Facebook (now since deleted or made private) "At no point in time is this acceptable. At any school, at any performance, in any town."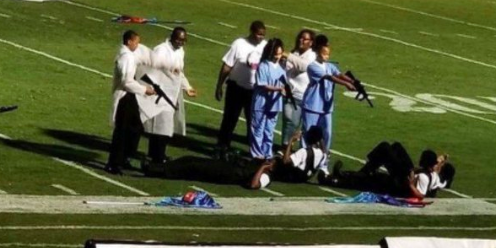 Jackson Public Schools, Forest Hill HS's home district, had no comment as of Saturday morning.
Comments on Mathes May's post included
"Charges should be pressed on them for bringing guns to a school event! There have been children expelled for bringing fake guns on school property! Such poor taste!"

"I demand a public apology from this band director and band members. Not written one, but come back to BHS, stand in the middle of the football field and apologize to the entire community."

"I can't even imagine what the citizens of Brookhaven must have felt. My prayers are with you all. I'm so sorry that this disgraceful band performed so inconsiderable."
The law enforcement news site LEO Affairs reports that Brookhaven officers James White and Zach Moak were killed by 25-year-old Marquis Flowers one week ago. Their funerals were held just this past Wednesday and Thursday, respectively.
It concludes its report with "In the strongest possible terms, we demand accountability for this vile performance."
UPDATE: Since publication of this post, Susan Mathes May either deleted her Facebook post or made it private. We've noted this in the piece.
MORE: Police appreciation day 'insensitive,' cops a 'murderous gang'
MORE: BLM's Mckesson: Never reason for cops to kill a person
IMAGE: Daniel Kuhn/Flickr.com, Twitter
Like The College Fix on Facebook / Follow us on Twitter