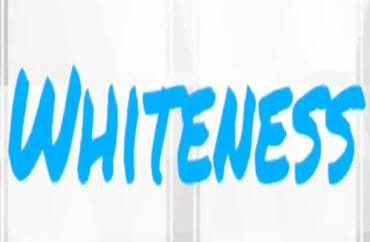 A high school in Minnesota now begins all of its staff meetings with a commitment to dismantling "processes that benefit whiteness."
Richfield High School Principal Stacy Theien-Collins revealed her school's commitment at last Monday's school board meeting, Alpha News.com reports.
"We're going to start like we start all of our high school meetings, which is with our Richfield High School vision of equity," Theien-Collins told the board. She noted "100% of her staff" added input on this "vision" last school year, and that every Richfield staff member created "a personal vision of equity."
Richfield's commitment states:
"At Richfield High School we believe in providing a rigorous and equitable education reflecting the strengths and experiences of our community. We believe students learn best when they feel safe and affirmed in who they are. Therefore, we commit to dismantling policies and processes that benefit whiteness and other systems of privilege."
MORE: School admins told basic tenets of Western Civilization = 'white supremacy'
Richfield High School in Minnesota begins every meeting with their 'Vision of Equity' statement which includes "dismantling policies that benefit whiteness and privilege" pic.twitter.com/P0NkXtMV3C

— Libs of Tik Tok (@libsoftiktok) October 8, 2021
The Richfield Public Schools' "equity" page states the district is "committed to viewing and analyzing all of [its] work through a racial and cultural equity lens so that each individual can learn, grow and excel."
Directly underneath this statement is an "open letter to the community" from April of this year which says "The civil rights movement is not a chapter in History class. It is here and it is now."
As we read headline after headline about Black men and women being killed by police, about hate crimes towards the Asian community, about racial violence directed at the Latinx community, about increased violence experienced by members of the LGBTQIA+ community, about the continued exploitation of indigenous lands, about the continued discrimination experienced by members of our Muslim community, about the humanitarian crisis at the U.S.-Mexico border and about the countless other acts of aggression toward marginalized people everywhere, we know that we still have a long, long way to go.
The district says it will "stand with […] students and staff as they work for change" which could mean teachers making appropriate curriculum changes and/or someone "taking a knee at an athletic event."
Alpha News notes Richfield schools recently were embroiled in controversy over a sex education curriculum in which students were requested to "role play as gay and transgender characters navigating sex scenarios."
MORE: U. Oklahoma race workshop led by consultant who claims being on time is 'white supremacy'
IMAGE: YouTube screencap
Like The College Fix on Facebook / Follow us on Twitter