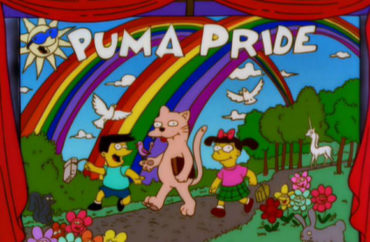 Hey football team, would you throw games to make principal back off?
We get it. The news cycle is full of depressing, rage-inducing, offensive reporting. The best response is usually "turn it off."
But if you're the principal of a Texas public high school with a student newspaper that won more than 175 state and national journalism awards just last year, you have another option: repeatedly censor the paper and get rid of the journalism adviser.
John Burdett's first year at Prosper High School, about 45 minutes north of Dallas, has been marked by taking down and blocking Eagle Nation Online stories that were not "uplifting" or lacked "positivity," the Student Press Law Center reports.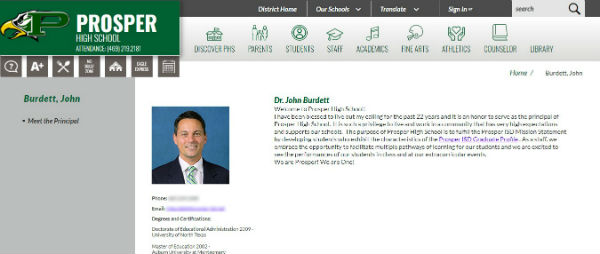 The principal has also acted in the name of accuracy or "grammatical errors," but everything that offends him seems to shine an unflattering light on the school:
Burdett ordered the removal of an article that said he played a role in the cancellation of a "senior class movie night" ("not uplifting or accurate").
He told the Eagle to remove an editorial that criticized the school's removal of a novel with "homoerotic undertones" from the sophomore curriculum (extraneous period, missing apostrophe, not positive).
He blocked all editorials after an unpublished May 1 editorial called a Burdett-organized activity "unfocused and chaotic." It was a "team bonding activity" in response to school shootings ("incorrect and didn't capture the voices of all [3,000] Prosper students").
The Eagle staff were already submitting all articles to Burdett for prior review because of his February declaration that all news or opinion that violates "community norms" (?) must get the green light from him.
Then in March, the school announced that the paper's journalism adviser of two years, Lori Oglesbee-Petter, would not have her contract renewed. "Ms. O," as she's known, is a 34-year veteran of journalism education and was named Texas Journalism Teacher of the Year in 2005, among many other awards given her and the students she mentored.
The school doesn't have to give a reason. But it's hard to see it as anything other than retaliation.
MORE: Public university dumps journalism adviser because paper filed FOIAs
Even when Burdett approved an article extensively quoting him – denying that the school told teachers to warn students not to participate in gun-control walkouts last month – he scolded the writer.
Neha Madhira, associate editor, told SPLC that the principal repeatedly interrupted her and complained about the "false" letter the Eagle staff had sent him, the superintendent and the school board, expressing concerns about the dumping of Ms. O and the culture of censorship he built.
SPLC and the Journalism Education Association are bringing public pressure on the school to back off the paper and reinstate Ms. O. In a joint press release with Eagle staff, they said the Eagle staff believe Burdett's justifications are "incorrect and unlawful."
"We are not just public relations for the school," Madhira said: "Not all news will be positive." (The letter goes into detail about just how "chaotic" Burdett's team-bonding activity was.)
"Censorship keeps our newspaper from covering all the issues that matter to us," Copy Editor
Isabella Abraham said.
SPLC counsel Mike Hiestand said the principal is demanding the paper only cover "happy news," and he suggested to the football team that it "throw a few games" if Burdett "sticks around" as principal.
Throwing games in Texas, where football is a religion? That probably would put Burdett's job in danger.
MORE: College editor who is Christian fired for feeding sidewalk preachers
IMAGES: Frinkiac.com, Prosper High School screenshots
Like The College Fix on Facebook / Follow us on Twitter