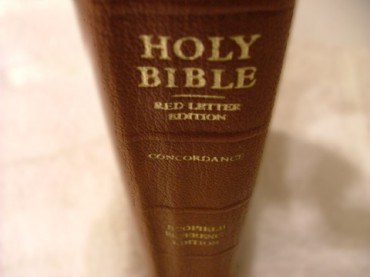 A Washington state high school's rule that would have blocked students from passing out the Constitution has been struck down as unconstitutional by a federal judge.
The Student Press Law Center reports that student Michael Leal filed suit against Everett Public Schools for denying him the right to evangelize for his Christian faith during the lunch period – because he was handing out "non-student-produced materials":
In his original complaint, Leal alleged that when preaching about his Christian faith and handing out written materials in early September 2014 during lunch, Cascade Principal Cathy Woods and Vice Principal Laura Phillips pulled him aside after the break and told him he "would get in trouble" if he continued to distribute materials.

After additional similar incidents, Leal was given a notice of disciplinary action and suspended from school for two days in early October due to what the school described as "boisterous conduct of religious material [that] impinged on rights of other students and failure to comply to multiple administrative requests to stop activity."
He got suspended again a week later for doing the same at an after-school volleyball game. Leal lost his motion for a preliminary injunction in February, with the judge ruling the school's restriction was "viewpoint neutral."
This, despite the fact that the judge acknowledged that "the School District's policy would prohibit students from passing out materials such as the Constitution."
In his final ruling May 29, however, the judge partially reversed himself, saying the school can't limit students to distributing only materials they wrote themselves.
The school district claims it's pleased with the final ruling – which also vacates the disciplinary actions on Leal's record – because the judge "upheld the bulk of the district's policy" on so-called time, place and manner restrictions.
Like The College Fix on Facebook / Follow us on Twitter
IMAGE: KnowHimOnline/Flickr