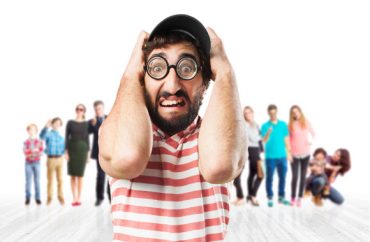 Studying political radicalism in a 'safe setting'
When I got to college, I learned it was quite a bit easier than high school.
It made me question whether I should have put academic rigor higher on my priorities than finding a safe space. In my case, that meant getting out of the crass, godless caste system of public education, and attending a private Christian college.
I wasn't afraid of hearing different viewpoints. I was just tired of the daily barrage of profanity and sexual braggadocio I'd heard for the past four years. What I got instead was an ascendant Christian jargon of avoiding rough-and-tumble debate because that was "un-Christlike."
Today's college students are just as eager for a safe space, absent the traditional religious trappings. Most want to give college administrators broad leeway to regulate the views that may be aired on campus.
At least one high school in America has spent the past several decades trying to inoculate students against the inevitable intellectual diseases they'll face in college, however.
Thomas Worthington High School, just outside Columbus, Ohio, might as well be the University of California-Berkeley during the Free Speech Movement.
It drew national media interest in the wake of the Covington Catholic controversy on the National Mall, because Worthington invites actual Nazis, Communists and avowed terrorists every semester to address a social studies class. And it's done so for more than 40 years.
The class has only observed one restriction since a particularly alarming invitation in the 1990s: no more active Ku Klux Klan members. The hoods and robes freaked out the town, but not the students.
The administration has exercised remarkable restraint since then. One guest speaker was Richard Spencer – yes, that Richard Spencer. The white nationalist every student activist wants to punch.
The "political radicalism" class was created by Tom Molnar in 1975, according to the Associated Press. There were no textbooks for the topic, so his students suggested they invite political radicals to speak in their own words. He ran it by the principal, who loved the idea.
Here's how it works:
Poli-rad students study each speaker ahead of time, gathering background and preparing questions. Afterward, teachers help them think critically about how factors such as deceptive language or personal charisma were used.

The teachers attribute the course's success to a few key ground rules: Presenters must come from across the political spectrum, they can't be censored, students must remain respectful and instructors can't share their personal political beliefs.
More than 40 years after this bonkers experiment, Principal Pete Scully sounds delightfully out of step with today's "words are violence" mantra.
Far from issuing bland denouncements of hate, he gives his full support to Judi Galasso, the three-decade veteran of the class, and her co-teacher Jonathan Duffy. Scully told the AP:
In 2019, our teachers generally are like, "You know what? Let's redirect to a different topic, because that one sounds like it's loaded with land mines." The idea of poli-rad is, you know what, let's explore all those land mines and talk about them.
Alumni of the class, including Nashville music producer Jen Miller, are ready to defend it when new parents in the district express alarm that their children might actually hear repugnant ideas in person. She says it's teaching students "about radicalization," not radicalizing them.
What's amazing about this class is that it spawned a copycat at another local high school, Worthington Kilbourne. Student Bella Mitchell told WCMH that she actually considers the class a "safe setting" (!) where students can discuss topics "that make you feel uncomfortable."
The founder of the Free-Range Kids movement, Lenore Skenazy, writes in Reason that the class is a model for how colleges should treat students – "as thoughtful humans who can grapple with ideas and people they disagree with, and not be harmed in the process."
It's also a model for how students should treat professors, "who find themselves unable to discuss a controversial topic without being accused of endorsing it," Skenazy writes. (Just look at any white professor who teaches materials that use the unedited N-word.)
The University of Chicago gets a lot of national attention for its "Chicago Principles," which declare that freedom of expression must be protected precisely when the campus community is most offended.
Perhaps it's time to start a movement targeting the nation's K-12 systems with the "Worthington Principles."
IMAGE: Kues/Shutterstock
Like The College Fix on Facebook / Follow us on Twitter