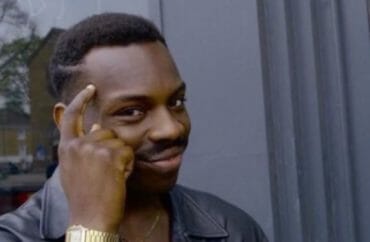 In an effort to get more black students interested in STEM subjects, a high school in Nova Scotia, Canada is offering a class in "Africentric" mathematics.
According to CBC News, teachers at Auburn Drive High School incorporate "discussions about the students' cultural backgrounds, history and their lived experiences," all the while teaching them math and associated concepts "through an Africentric lens."
Kevin Hewitt, a physics professor at Dalhousie University and an immigrant from the island of St. Vincent, applauds the class. He says during his school years white teachers would steer him towards "non-academic" math courses as they did not "value" his Caribbean education.
"Throughout my time in Toronto, at junior high and high school, there was always an effort to stream African-Canadian kids into sort of the remedial math or remedial science subjects that wouldn't allow the student to go on to STEM fields," he said.
The aim is to encourage Grade 10 black students to take advanced math and to consider careers in science, technology, engineering and math.

The school will work with local universities and specifically with Imhotep's Legacy Academy, an outreach program at Dalhousie that Hewitt helped start and which encourages black junior high and high school students to consider careers in the STEM fields.

"It's academic math but we want to build their self-confidence, their self-awareness so they can feel that they're capable of doing the math," Auburn principal Karen Hudson said in an interview.

"And the way to do that is we got to make sure that they become critical thinkers and that they engage in the process, that they own it."

Auburn has a large population of black students. The conversation about the course started about a year ago after Hudson and others noticed that many were not taking higher level math.

"And so we said we need to try to do something different because we know that what we were doing was not working," she said. …

"I think it's necessary," Hewitt said, "because often we find ourselves alone in the classroom and that sort of isolation sort of makes one feel, without role models in front of you, that you can't achieve, especially in the STEM subjects."
Principal Hudson added that school curricula "need to better reflect the positive contributions of black communities." The Imhotep Academy, for instance, teaches trigonometry via study of the Egyptian pyramids.
MORE: Mathematicians refute oft-cited 'diversity trumps ability' study
MORE: Teach For America: Math is the 'domain of old, white men'
Like The College Fix on Facebook / Follow us on Twitter