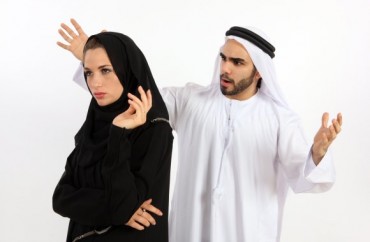 When Larycia Hawkins, a professor at evangelical Wheaton College, started wearing a hijab and expressed her view that Muslims and Christians "worship the same God," she kicked off a controversy that deeply divided evangelicals and drew accusations of Islamophobia against Wheaton.
Utah religious leaders of several faiths donned hijabs to support "freedom of religion without persecution," The Salt Lake Tribune reported. Hawkins' critics, some media outlets and Wheaton itself said the early focus on what Hawkins was wearing for Advent was misplaced.
The real issue – serious enough to get her suspended while the school conducts a review – was her alleged conflation of Islamic and Christian theology in an attempt to show solidarity with Muslims who are facing hostility.
Now two self-styled Muslim reformers, both former journalists, are telling well-meaning advocates like Hawkins to take off the hijab if they care about Muslim women.
Asra Nomani and Hala Arafa wrote in The Washington Post that the glorification of the hijab is the result of "a well-financed effort by conservative Muslims to dominate modern Muslim societies":
This modern-day movement spreads an ideology of political Islam, called "Islamism," enlisting well-intentioned interfaith do-gooders and the media into promoting the idea that "hijab" is a virtual "sixth pillar" of Islam …
RELATED: Christian college called racist for suspending black professor who said Muslims worship 'same God'
They trace the enforcement of the hijab against women and girls to the 1979 Iranian revolution and the rise of "well-funded Saudi clerics," who ignored Islamic scholarship going back a millennium arguing that women need not cover their hair. Now it's just garden-variety bullying:
Women and girls, who are sometimes called "enforce-hers" and "Muslim mean girls," take it a step further by even making fun of women whom they perceive as wearing the hijab inappropriately, referring to "hijabis" in skinny jeans as "ho-jabis," using the indelicate term for "whores."
(If you recognize Nomani's name, it could be because The College Fix noted she was "blackballed" by Duke University's Muslim Students Association this spring when she was scheduled to address the university.)
It's not feminist in the least to tell women to cover themselves, yet paragons of Western liberalism (including the University of Calgary) are promoting the hijab as a choice that women make to protect themselves from "unwanted attention," Nomani and Arafa write:
As Americans, we believe in freedom of religion. But we need to clarify to those in universities, the media and discussion forums that in exploring the "hijab," they are not exploring Islam, but rather the ideology of political Islam as practiced by the mullahs, or clerics, of Iran and Saudi Arabia, the Taliban in Afghanistan and the Islamic State.

In the name of "interfaith," these well-intentioned Americans are getting duped by the agenda of Muslims who argue that a woman's honor lies in her "chastity" and unwittingly pushing a platform to put a hijab on every woman.
The op-ed appears to be part of a slow-rolling launch of Nomani's new organization, the Muslim Reform Movement, which advocates "peace, human rights and secular governance." Its tagline: "Ideas do not have rights. Human beings have rights."
Nomani is also the author of Standing Alone: An American Woman's Struggle for the Soul of Islam.
RELATED: Duke University's Muslim Students Association blackballed Islamic feminist's campus speech
h/t Eugene Volokh
Like The College Fix on Facebook / Follow us on Twitter
IMAGE: Shutterstock