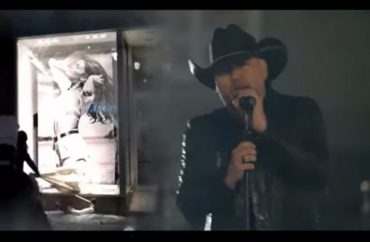 ANALYSIS: Professor notes 'small towns have also been home to violence and oppression'
A pro-police, anti-riot country song promotes "white supremacy" and creates "fear and division" according to an Austin Peay State University historian.
Professor Minoa Uffelman wrote in an opinion piece at ClarksvilleNow.com that Jason Aldean's song and music video, "Try That in a Small Town," is a "white nationalist call for vigilante violence presented as benevolent a small-town community protecting its values."
The song first came out two months ago but Aldean published the music video about two weeks ago.
While Aldean "asserts that small towns are inherently good and cities are the evil source of crime and violence," Uffelman wrote that the Ku Klux Klan also had chapters in small towns.
"This song is an insult to people in small towns and contributes to the concept that everything rural is good and everything urban is bad," Uffelman wrote. "The song fits into a long history of white supremacy that is cloaked in the language of small-town values."
Uffelman noted that nearly 100 years ago there was a lynching of a black teenager in front of the same courthouse where Aldean filmed his music video.
Local officials are divided on the song and filming location. Most of the perpetrators of violence in the music video are either white or do not have a discernible race, due to their faces being concealed.
The Austin Peay historian also found other parts of the song possibly disturbing. "The song mentions 'sucker punch somebody on the sidewalk,' an urban myth of African Americans slugging unsuspecting pedestrians," she wrote.
There are documented cases in just the past few years of black men sucker punching individuals on sidewalks, though criminals of other races also sucker punch people.
In St. Louis, a black man attacked two elderly Vietnamese immigrants as part of a trend of young adults participating in a "game" called "knockout." A black Michigan teen used a stun gun during the "knockout game" on multiple occasions until he attacked a father who shot him twice with his handgun.
"'You cross that line' could be metaphorical or it could refer to sundown towns where Blacks knew to get out of town by dark or face violence," she suggested.
The professor suggested Aldean focus on "real problems" instead.
"Today many small towns are ravaged by the opioid epidemic and have real problems without Aldean making up some outsider boogeyman to create more fear and division," she said.
MORE: Laws are 'white supremacy' CUNY law grad says
IMAGE: Jason Aldean/YouTube
Like The College Fix on Facebook / Follow us on Twitter