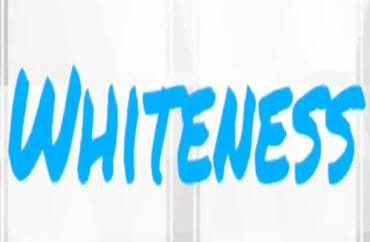 A Philadelphia-based art historian and curator believes exhibitions of European art in American museums should be "reconsidered" in light of "a surge in white supremacist violence" across the country.
Alexander Kaufmann says that "[b]ecause the centering of Europe is baked into the architecture" of museums, and "usually inhabit the largest and most central galleries," people might not notice a connection to white supremacy.
"But white supremacists do," he adds ominously.
"Europe's cultural prestige is their evidence for the racial superiority of white America," Kaufmann writes in Hyperallergic. White supremacists and white nationalists gather at museums because that's "where Europe's cultural patrimony is most visibly singled out as exceptional."
White supremacy notwithstanding, American museums' original missions — "provid[ing] instruction for the industrial classes" and helping the country achieve the goal of becoming the "noblest development of humanity" — have long required a response, Kaufmann argues, and the activism of groups like the Black Emergency Cultural Coalition and the Guerrilla Girls can provide just that.
"After the violence in Charlottesville, Charleston, and Pittsburgh," Kaufmann says, "our encyclopedic museums must take steps within their galleries of European Art to combat white supremacist ideology." (But are women who run around in gorilla masks "to expose gender and ethnic bias [and] corruption in politics, art, film, and pop culture" really part of a serious solution?)
Here's some of what Kaufmann proposes:
* Disrupt the mythos of a singular triumphant civilization encompassing all of Western Europe and extending from Ancient Greece to today. Our grouping of French, British, German, Italian, and Spanish art in suites of "European" galleries, usually the most prominent in the museum, supports a historical fiction present in white nationalists' claims of racial superiority and in their aggrievement towards globalization: that of a world dominant civilization unified by a shared racial identity. Against the fantasy of commonality within "Fortress Europe," we must learn how to tell the story of Europe's historical disharmony and integration in global geographies of empire, trade, and migration.

* Challenge the notion that the cultural life of Europe was uniformly white, heteropatriarchal, and Christian. Jews, Muslims, women, queer people, and people of color pervade the history of European art. After centuries of minimization, we must call attention to their presence.

* Tell the histories of our collections. In November, Decolonize This Place activists occupied the Egyptian galleries at the Brooklyn Museum with a banner reading, "How was this acquired? By whom? For whom? At whose cost?" Visitors to European art collections have the same questions. Few know why paintings from European royal collections are in their cities. Our silence on this matter promotes the idea of America's natural inheritance of European culture.
Lastly, the "overwhelming whiteness" of museum staffs must be addressed, Kaufmann states, as currently there is "no effort specifically directed towards diversifying European Art."
They're already among the "least diverse spaces" in majority-white institutions, he continues, and "the least diverse along virtually every axis: socio-economic background, religion, ethnicity, gender, sexual orientation."
MORE: Feminist bookstore closes, blames white supremacy
MORE: Teaching Beethoven over Kendrick Lamar is white supremacy
IMAGE: YouTube
Like The College Fix on Facebook / Follow us on Twitter