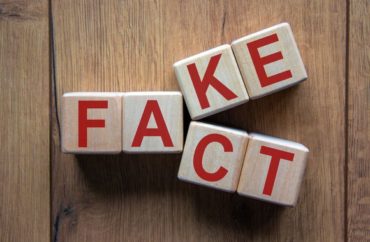 Claims that the Virginia State University women's soccer team was subjected to racist taunts during a late September match against Guilford College have been refuted by an investigation.
In an October 3 statement, VSU — an historically black university — had "requested an apology and an investigation" into Guilford fans yelling the n-word and making "monkey noises" at VSU players.
Guilford President Kyle Farmbry asked for an investigation after receiving a letter from a VSU alumni who attended the game and allegedly witnessed "hostile and racist behavior" from Guilford spectators, The Progress-Index reports.
Despite apologies from Farmbry (who's black) and the Guilford athletic director, VSU "made it clear [it] will not tolerate this behavior from [Guilford] fans and would still like them and their fans to apologize directly to our student-athletes."
VSU President Makola Abdullah said in the statement that "racist and abusive language has no place in college sports."
But Guilford's investigation into the matter revealed that, despite some of its fans heckling the VSU players, no racist taunts were involved.
According to Fox-8, Guilford "interviewed 'more than 30 Guilford athletics staff members, non-athletics staff members, students and parents who were at the soccer match' and reviewed audio and video."
MORE: Police: Racial taunts against black/Hispanic HS football team never happened
Right now The College Fix has a back-to-school campaign to help us continue to support our amazing student journalists. A donation today will be matched thanks to a generous limited-time matching gift opportunity from a friend of The Fix! CLICK HERE for more details — and thank you!
"The investigation did not discover any evidence that racist remarks were directed by Guilford fans toward VSU players," Guilford said. "However, the fact that VSU supporters found the environment to be extremely unwelcoming for their players is of deep concern to the College and resulted in action that has been taken."
The Progress-Index story notes the investigation revealed a student had "heard a group of Black/African American students using the 'n' word amongst themselves, but [it] was not directed toward any particular VSU player," and there was "some cursing" but not "directed toward VSU's team."
Other comments heard at the game were "typical trash-talk" associated with sporting events such as "you suck," "nah, nah, nah, nah, hey, hey, hey, goodbye" and "go back to Virginia."
Nevertheless, President Farmbry "led an entourage" to VSU on October 5 to meet with President Abdullah and other officials to "personally apologize" for what had transpired at the soccer match.
North Carolina's Guilford College is a Quaker-based private liberals arts institution with African-Americans comprising about 25 percent of the student body.
MORE: BYU faces new – and anonymous – allegations of racism from 2021 sporting event
IMAGE: Dmitry Demidovich/Shutterstock
Like The College Fix on Facebook / Follow us on Twitter