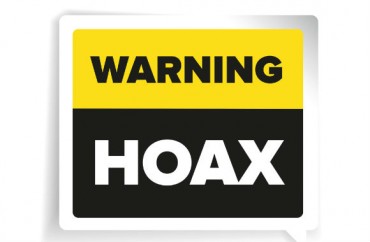 A female Muslim high school student in Virginia admitted last week that an alleged hate crime against her did not actually happen.
The fictitious instance of Islamophobia against Ekran Mohamed — during which she was called racial slurs, pushed and had her hijab pulled off — occurred at Fairfax High School on December 14, according to The Post Millennial.
Students virtually immediately planned a walkout to protest the "attack," and a (poorly worded) Change.org petition was put up because Mohamed "forever has [the attack] engraved in her mind."
A woman identifying herself as Mohamed's cousin posted an Instagram video in which she claims the attack began after Mohamed's backpack accidentally bumped a male student.
"Mohamed said the male student's friends told him she said he was 'ugly and little,'" the cousin said, according to the report. "Following that, the male student tried to grab Mohamed's hijab from the back, she said. She turned around and grabbed his hair, and punched him in the stomach. Mohamed said that the male student then threw her into a desk, resulting in bruising to the left side of her body."
The local chapter of the Council on American-Islamic Relations (CAIR) demanded an investigation, but not before lamenting the lack of discipline against the "assailant" and his "Islamophobia."
A female Muslim student at Fairfax High School in Virginia was reportedly assaulted by a male student who has faced no repercussions. We call on law enforcement to immediately launch a #hatecrime probe into this incident. #Islamophobia https://t.co/9iYQVqGYp1

— CAIR National (@CAIRNational) December 16, 2021
MORE: Olympic athlete claims teacher forcibly removed student's hijab
That investigation determined Mohamed's story was a fiction:
"The police investigation determined the physical altercation between two Fairfax High School students was not a hate crime. The investigation revealed there were no racial comments made by either student," a Fairfax Police Department press release stated. "The female student confirmed her hijab became partially undone during the altercation, exposing her hair. The female student advised that the information posted on several social media websites, stating that racial comments were used during the altercation were false," it continued.

Fairfax police determined that there was no evidence of a hate crime. The investigation into the altercation in ongoing.
Alleged hate crime in Fairfax High School was … not real. pic.twitter.com/5UJmUSBP1z

— Marina Medvin 🇺🇸 (@MarinaMedvin) December 18, 2021
Two days after the "attack," approximately 350 students followed through with the planned walkout in support of Mohamed. The Change.org petition — to "Make Fairfax Highschool [sic] Take Accountability" — got almost 27,000 signatures (of a requested 35,000) in just under a week.
MORE: Police say girl who claimed man threatened to cut off her hijab lied
IMAGE: LinGrahpics / Shutterstock.com
Like The College Fix on Facebook / Follow us on Twitter