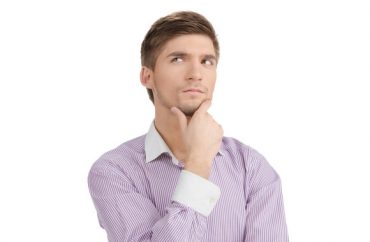 UPDATED
Akin to a familiar theme before and after the 2016 US presidential election, an 11-year-old female Toronto grammar school student is claiming a man attempted to cut off her hijab while she was on her way to school this morning.
According to CBC News, Khawlah Noman, who attends the Pauline Johnson Junior Public School, said she "felt the man behind her" so she turned around to see what was up. After she screamed, the man ran away, but returned minutes later to "continue cutting [her] hijab again."
Toronto Police say they don't yet know whether to call this a hate crime. The assailant is described as an Asian man in his 20s with a mustache and glasses.
Khawlah said she told the man "What you're doing is really wrong, you should not act like this, and especially, I'm a kid."
Toronto District School Board spokesperson Ryan Bird told CBC Toronto that police and the student's family was  immediately contacted after Khawlah reported what happened to school officials.

"This is shocking to learn of this assault. And we'll be working closely with police to offer any assistance that we can. In the meantime, we're offering supports to the impacted student and her family," said Bird.
Speaking at a press conference Friday, the victim, 11-year-old Khawlah Noman, says the man smiled at her when he cut her hijab. She appeared alongside her mother, Saima Samad, and her younger brother, 10- year-old Mohammad Zakariyya, who was walking with her at the time of her attack. …

Speaking at the podium, the girl's emotional mother told reporters she was "happy that she's safe," and said the community has been supportive of her daughter.

"I don't know why he did that, it's just not Canada. I'm so proud to be a Canadian, and I feel so safe in this community," Samad said.

Samad said she grew up in Canada and has been here for 25 years, and has not seen this type of incident before.

"I'm frustrated and I'm angry, but I do believe in peace in Canada. I am so proud to be a Canadian, and I want to give him the same message," she said.
In early December 2016, a female Muslim Baruch College student claimed several men shouting "Donald Trump!" attempted to tear off her hijab on a New York City subway train; she later admitted to making it up.
Similar incidents occurred at Georgetown, the University of Louisiana Lafayette, and the University of Michigan.
UPDATE: Toronto Police confirm that the alleged attack did not happen:
"Investigators worked extremely hard since the allegations on Friday. They gathered evidence from a variety of sources," before concluding the story was untrue, [police spokesperson Mark] Pugash said, adding that the girl who reported the incident will not face any legal consequences.
Pugash said false claims like Ms. Noman's are "quite rare." Really?
MORE: 17 campus hate crimes that turned out to be hoaxes in 2017
MORE: Prosecutors: No charges against Muslim student for hate-crime hoax
IMAGE: Blue Sky Image/Shutterstock.com
Like The College Fix on Facebook / Follow us on Twitter