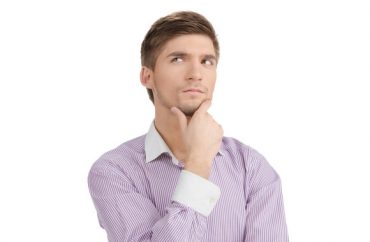 Our 2017 year-end fundraising campaign runs through Dec. 31, so please consider a tax-deductible donation of any amount to help us continue to publish the best campus news in the nation. Thanks for your support!
Graffiti stating "No Immigrants Aliens" and "Dear Mr. T [no, not that one]: Build the wall! Now" was discovered at a Rutgers multi-religious prayer room last week.
The messages at the Busch Campus Center's Interfaith Meditation Room were first noticed by "a Rutgers affiliate" who did not wish to be named "out of fear for her own safety."
Rutgers 2017 graduate Nafisa Tanjeem, who was notified of the vandalism by the "affiliate," posted images of the graffiti on social media.
"A friend of mine, who is a current Ph.D. student, reached out to me on Facebook last night (Thursday)," Tanjeem said according to The Daily Targum. "She informed me that she went to the Interfaith Mediation Room at (the) Busch Campus Center on the same day at around 2:30 p.m. to pray and then she found two graffitis on the wall."
Racist graffiti in interfaith meditation center (Busch campus) of Rutgers University saying "No immigrants aliens" and "Build the wall! Now" @ruaaup @Daily_Targum @NB_today #Rutgers #racism #NoBanNoWall pic.twitter.com/FJjwGVLoap

— Nafisa Tanjeem (@ntanjeem) December 22, 2017
Tanjeem submitted a bias incident report and contacted Vice Chancellor of Diversity and Inclusion Jorge Schement.
More from Tap Into New Brunswick:
Tanjeem [also] said that once she became aware of the graffiti, she reported the it on December 22 to the Center for Social Justice Education and LGBT Communities at Rutgers,​ as well as Vice Chancellor for Student Affairs Felicia McGinty.

They in turn responded to Tanjeem within an hour, saying that the Rutgers police were alerted to the graffiti and removed it. …

Many of the students who use the prayer room are Muslim, Tanjeem said. She ​enrolled at Rutgers in 2010, before the prayer rooms were installed. Many of her Muslim friends were very happy ​that the prayer rooms were set up.

Beforehand, they would use their own offices or a quiet corner of an academic building or student center to pray. Tanjeem said she felt the graffiti was meant to target Muslim students, many of whom u​se these new​ prayer rooms.

"My friend, she wears the hijab," said Tanjeem. "She's really scared, she's like 'I don't want to report my name, you can look at me and tell I'm Muslim. I don't want to be racially targeted'​."

Tanjeem added: "This is not a discrete event, this is a continuation of the things that have happened."
As yet there isn't sufficient evidence to definitively label the event a hoax; however, in this age of mass surveillance, is there no security camera footage available? The College Fix sent an inquiry to the Rutgers Police; there was no response at press time.
Earlier this month, a Rutgers labor rights group was blamed for "xenophobic" graffiti targeting Asian-Americans. The story was ignored by the campus student paper, The Daily Targum.
Read the full Tap Into New Brunswick and Daily Targum articles.
MORE: 17 campus hate crimes that turned out to be hoaxes in 2017
MORE: Best of the worst post-election pro-Trump 'incidents' and hoaxes
IMAGE: Blue Sky Image/Shutterstock
Like The College Fix on Facebook / Follow us on Twitter