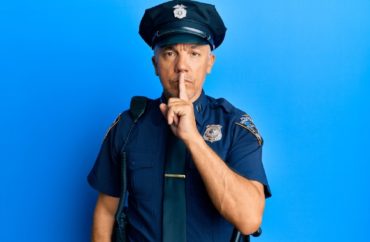 The state has a new hate crime law — but the suspect has not been charged under the statute
Georgia law enforcement charged Roy Lee Gordon, Jr. with burglary second degree as part of the accusations against him for allegedly leaving racist and antisemitic graffiti at an Emory University building.
But the university's police department and media relations office refuses to answer questions on the race of Gordon. He is a former part-time staff member.
Curiously, Gordon has not been charged under Georgia's new hate crime law.
Yet the slurs "were reportedly written along the walls … near the workspace occupied by two African-American women and a swastika was in a hallway near a Jewish man's office," according to WSB 2.
The Georgia news station took the information from the Emory police report, though it did not link to a copy of the notes.
"Laura Diamond on the Emory University Communications team manages all media requests," Morieka Johnson, the public information office and police communications director, told The College Fix via email on August 23.
She also refused to provide a copy of police report, arrest warrant and photos of the alleged vandalism that occurred the weekend of August 7 and 8. It happened at the Emory Autism Center.
Diamond proved to be equally as unhelpful.
"Thank you for contacting us. We nothing [sic] to add beyond what's posted [in the press statements]," Diamond told The Fix on August 22.
"Emory University is committed to fostering a safe and inclusive campus for all faculty, staff, students, patients and their families," the private Atlanta school said in its August 20 statement that accompanied the announcement of the criminal charge.
The short quote stands in contrast to the longer email sent out to the campus community after staff found the "senseless act of vandalism including graffiti with racial slurs and swastikas, and damage to physical property" on Monday, August 9.
"These acts of racism and antisemitism are painful for all of us at the EAC and in the Emory community. They will not be tolerated and every effort will be made to bring the perpetrators to justice," the message from several university officials said.
"Our priority remains the wellbeing and safety of our faculty, staff, learners, patients and their families, and upholding our values and Emory's commitment to diversity, equity and inclusion."
The College Fix has filed a public records request with Fulton County for a copy of the arrest warrant.
MORE: Hate-crime hoax — black student likely egged her own door
IMAGE: Krakenimages.com/Shutterstock.com
Like The College Fix on Facebook / Follow us on Twitter