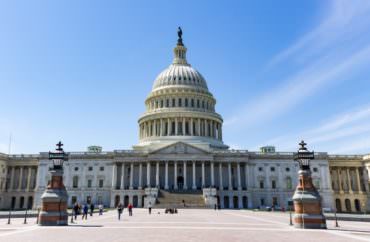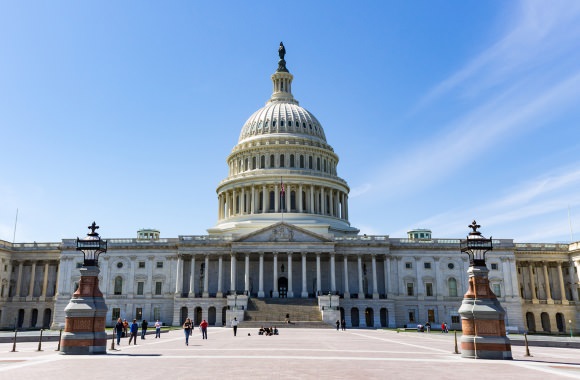 College administrators must accept blame for the severe restrictions on free speech seen on campuses and should be held accountable by Congress so First Amendment rights in higher education can be protected, several pro-free speech panelists told Congress on Tuesday.
"Make them fess up," Princeton University Professor Robert George told members of the subcommittees on healthcare, benefits and administrative rules and intergovernmental affairs during a joint hearing on "Challenges to the freedom of speech on college campuses."
George referred to college presidents who seem to pretend as if there's no free speech crisis on campuses. "Give them a grilling like I've seen here," George said, referring to the sometimes heated hearing that aimed to tackle what many agree is a huge problem on college campuses today.
Professor Bret Weinstein, who left his biology post at Evergreen State College after a mob of angry students aggressively confronted him for refusing to participate in an anti-white "Day of Absence" last year — eventually forcing him to move his class to a park — told lawmakers that the school's president, George Bridges, sided with the militant students and gave into all their demands instead of telling them what they were doing was wrong.
Weinstein, who was referred to as the "professor in-exile" during the hearing, seemed to argue that leadership can play a strong role in what is allowed to transpire on campus.
Alliance Defending Freedom Senior Counsel Tyson Langhofer told the representatives that if campus administrators would simply enforce free speech policies on the books and tell rowdy students, "Look, you can't block access to this door," things would start to improve.
MORE: Scenes from a campus mob showdown
He called on Congress to lay down the law and tell college presidents to tell students shouting down speakers and shutting down events with unruly protests that "we mean what we say — if someone comes who you disagree with, you can't violently shout down that."
According to Weinstein, the underlying motivations of the free speech crisis are centered on power and control.
"Speech is impeded as a last resort used when people or groups fail to self-censor," he said.
Reflecting on his experience, Weinstein said he realized months later that "these tools are used to unhook the values that bind together the nation: equal protection under the law, the presumption of innocence, a free marketplace of ideas, the concept that people should be judged by the content of their character rather than the color of their skin — yes even that core tenet of the Civil Rights movement is being dismantled."
"What I have seen is a cult whose purpose is only understood by the leaders, while the rest are seduced into a carefully architected fiction. Most of the people involved in this movement earnestly believe that they are acting nobly to end oppression. Only the leaders understand the true goal is to turn the tables of oppression," Weinstein added.
"How close can a safe space be to a free speech zone?" @Jim_Jordan points out the ridiculous results of leftism in higher education. "This shows the absurdity of what is going on. This is what is scary." #TheAnswerIsMoreSpeech

— Spencer Brown (@itsSpencerBrown) May 22, 2018
The hearing did get tense at times as lawmakers confronted a panelist who stated there should be some restrictions on free speech. That panelist, Professor Shaun Harper, founder and executive director of USC's Race and Equity Center, said during prepared remarks that "tuition-paying students have the right to protest people who bring hateful and poisonous messages to their communities."
When pressed on whether disinivations of recent speakers are acceptable, Harper refused to answer. Later, he said campus leaders have the right to revoke invitations at their discretion. Some lawmakers countered that taxpayer-funded institutions belong to the people, however, not administrators.
.@RepMarkMeadows demonstrates the issue with "free speech zones" on college campuses. Free speech in a zone the size of a parking spot? Not actually free speech. #TheAnswerIsMoreSpeech @AllianceDefends pic.twitter.com/P6BtRPX50q

— YAF (@yaf) May 22, 2018
Most of the panelists agreed that it's time liberals restore their commitment to free speech because it's a matter of principle, and not simply doing what appears to be best for their side.
While this persecution has fallen nearly exclusively on conservatives, Democrat Rep. Jamie Raskin, a professor of constitutional law, said free speech protections must extend to left leaning voices as well, referencing when Liberty University threatened jail time to Shane Claiborne, a progressive Christian author, if he didn't leave campus immediately.
Langhofer, director of the Center for Academic Freedom with Alliance Defending Freedom, also quoted Dr. Martin Luther King's warning for the future of higher education.
"To save man from the morass of propaganda in my opinion is one of the chief aims of education," he said. "Education must enable one to sift and weigh evidence, to discern the true from the false, the real from the unreal and the facts from the fiction. If we are not careful our colleges will produce a group of close-minded unscientific, illogical propagandists, consumed with immoral acts. Be careful brethren, be careful teachers."
MORE: Examples of censorship on campuses  
Like The College Fix on Facebook / Follow us on Twitter