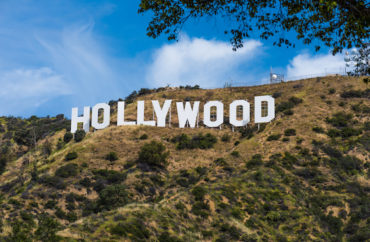 Bombshell report implicates high-profile actresses
Two prominent actresses are among those charged by federal prosecutors with participating in a multi-million dollar scheme to get their children into high-end colleges. The fraud involved helping these students receive the benefits of being admitted as athletes in the admissions process without actually being athletes, and assisting applicants in cheating on standardized tests.
Inside Higher Ed reports that the institutions involved include Georgetown, Stanford, Wake Forest and Yale University, along with the University of Southern California.
"Desperate Housewives" star Felicity Huffman and "Full House" star Lori Loughlin are two of the biggest names mentioned in court documents that were unsealed on Tuesday. They are officially charged with conspiracy to commit mail fraud and honest services.
Inside Higher Ed reports that benefits extended to standardized test taking:
The allegations also extend to cheating on the SAT and the ACT. According to the indictments those involved in the conspiracy encouraged students they were being paid to help to file papers with ACT or the College Board saying that they had learning disabilities. When they received permission to take the test under special circumstances (typically with extra time), these applicants were told to use one of two testing centers that one of the defendants said he could "control." Those taking the tests were then told to come up with fake reasons, such as a family wedding, for needing to take the exam in one of these centers, which were far from their homes. Bribes were then allegedly given to have others take the tests.
NBC News reported that the operation, codenamed "Operation Varsity Blues," found that the network of wealthy parents were paying a California man to improve their children's chances of admission by paying individuals to take tests in place of their children, paying administrators to look the other way, and paying college coaches to identify their children as athletes on applications.
Forty-nine people have been charged so far, including 33 parents and nine coaches.
The man who orchestrated the scheme is named William Rick Singer, according to NBC News. He was paid between $15,000 and $75,000 to arrange for someone else to take a student's standardized test.
He was also paid to bribe coaches and administrators to designate applicants as "recruited athletes or other favored admissions categories," according to court documents quoted by NBC News.
One depressing detail in the Inside Higher Ed report: "In many instances, the students taking the exams were unaware that their parents had arranged for this cheating."
Read the full Inside Higher Ed story and NBC News report. Read the full indictment here.
MORE: In wake of transcript fraud scandal, universities silent
IMAGE: Kirk Wester / Shutterstock
Like The College Fix on Facebook / Follow us on Twitter