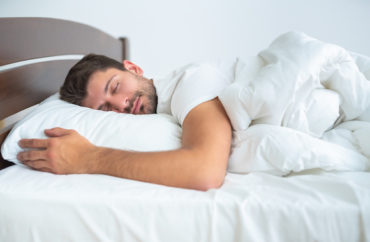 Hint: Get out of bed first
Millions of college students have suddenly found themselves attending their courses from home, having been forced to undergo distance education due to their campus's shutting down in response to the coronavirus epidemic. Nobody was prepared for this, of course, and few of us are happy about it. But with a little minimal adjustment and proactive measures, you can make the transition to virtual classes with relative ease. Here are some tips to help you stay sane:
Get up sometime before 12:30 PM. Physiological studies indicate that it's best to get up several hours before the sun is at its zenith in the sky.
Eat breakfast like a civilized person. No, pound cake and hot chocolate for breakfast does not count as a "civilized" meal. Leftover chicken mixed with corn flakes is also not good, and very weird.
Set up a dedicated spot in your home from which to study. Some suggestions: A blanket-and-chair fort in the living room, the backyard in a lawn chair next to your kettle grill as you reverse-sear a few ribeye steaks, the bathroom (we're not here to judge you).
Keep in contact with your fellow students. Reach out to your classmates to discuss coursework, homework, why Jimmy only did about 3% of the group project work but expects 25% of the final grade.
Pretend like you're in your dining hall when eating lunch. Prepare yourself some stale, unappealing food, make sure your table is just wet enough to be inconvenient, saw down one of the legs of your chair a quarter inch so that it's good and wobbly.
Take an afternoon nap. You already do that through your bio lab anyway.
Stream your dormmate on Facetime in the evenings. Just because you're back at home doesn't mean you can't feel awkwardly crowded and uncomfortable in your living space anymore. For old time's sake, you and your dormmate can get into arguments about who left the empty Oreo package in the shower and who should be the one to clean up the several dozen empty Keystone Light beer cans that litter the floor.
MORE: A seminarian student's guide to confessing your sins to plants
IMAGE: WeAre / Shutterstock.com
Like The College Fix on Facebook / Follow us on Twitter