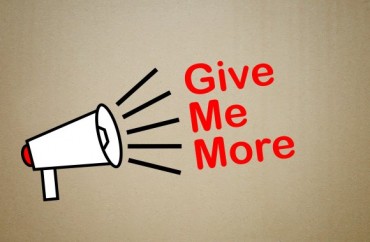 Members of a Howard University student group have "taken over" a campus administrative building in an effort to get college officials to cave to its demands.
According to The Hilltop, the group HU Resist occupied the Mordecai Wyatt Johnson building beginning yesterday, eventually leading to "hundreds of students" joining in. One of the catalysts was the news of financial impropriety among campus financial aid employees; records show they stole $1 million in (financial aid) funding.
Nevertheless, the Hilltop report says HU Resist's demands "reach far wider."
Early last week the group put out a two-page missive detailing what the Howard administration must do. The preface states
Throughout its history, Howard University has failed to prioritize the interests of its student body, and we refuse to suffer the impact of administrative negligence in silence. In order to transform our institution into a democratic, Black University that acts as a safe-haven for all Black students, we must have student power and administrative accountability. In the words of Frederick Douglass, "power concedes nothing without a demand."
Among the demands:
— "that Howard University actively fight rape culture on campus in an effort to prevent sexual assault." This includes implementation of a required one-credit course focusing on "gender, consent, sexuality, and sexual health."
— "that Howard University implement a grievance system to hold faculty and administrators accountable in their language and actions toward students with marginalized identities." At present there is no way for students to report "harmful behavior" such as "the use of sexist, classist, colorist, queerphobic, ableist, and xenophobic language."
— "that Howard University hire more counselors and implement an inclusive attendance policy that accounts for mental and emotional health issues." The university must deal with "specific traumas" which are the result of "systemic oppression."
— "the immediate disarming of campus police officers and the formation of a Police Oversight Committee controlled by students, faculty, staff, and off-campus community representatives." Because "if the University truly respects the value of Black life," it will take measures to prevent "lethal violence."
— "that students have the power to democratically influence the decisions of the administration and the Board of Trustees by way of popular vote." Students should have the power to directly "propose new policies and revise existing policies," as well as "propose and ratify all appointments, renewals, and dismissals of board members, administrators, and faculty."
HU Resist was behind the protest of James Comey during last fall's Howard convocation, shouting "we shall not be moved" and "Comey, you're not our homie!"
Read the full Hilltop story and full list of HU Resist demands.
MORE: Academic deans allege 'financial mismanagement' at Howard U.
MORE: Howard law prof punished for 'Brazilian wax' exam question
IMAGE: Shutterstock.com
Like The College Fix on Facebook / Follow us on Twitter