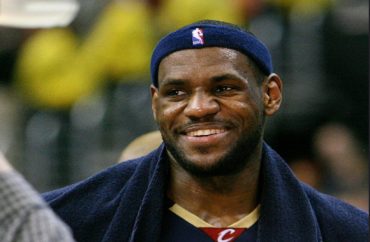 A puppet project hung up on a coat rack allegedly for safekeeping has caused controversy in Clark, New Jersey.
The visiting Plainfield High School girls basketball had to get changed in Johnson High School's puppetry classroom, and a Plainfield parent posted a photo on Facebook of one of the works-in-progress.
"So this is what our girls basketball team from plainfield high school [sic] had to see in the classroom where they was [sic] getting changed for the game," Andre Payton wrote. "This was deliberately done and an act of racism at Arthur L Johnson in CLark NJ share and get this out [sic]."
EAGNews.org reports that Payton's post "generated more than 1,142 shares and hundreds of comments over the weekend, many blaming the incident on President-elect Donald Trump."
"This is horrific," commenter Sage Jacobs wrote. "Now all the trash of society due to the new President to think it's OK to be a bigot and a scum of the earth."
However, NJ.com reports that according to a mother of a student in the (puppetry) class, the puppet is supposed to be modeled after LeBron James and was put on the rack in the manner it was because its creator "crafted a basketball and sewed it to the hand and let it dangle."
My son also told me that the kid may have chosen to let it dangle OR is still in the process of sewing it to the hand and the needle is in the ball. Because the string is dangling, it was wrapped around, up and over the wooden holder. It was in no means meant to be anything more than that."

The woman said she was "truly sorry" to hear that Plainfield team members took the display as a racist attack after they were given the academic classroom at Clark's Arthur L. Johnson High School to use as a makeshift locker room on Saturday.

"I would hate for them, or anyone, to feel targeted and hurt," she said. "I also feel sorry for the boy who made a puppet of his favorite player, draped the basketball string around it to keep it safe, and now has to face this outrage."
Clark Superintendent Edward Grande said that school personnel would look into the matter, "and the school board released a statement saying the district and the greater Clark community, 'does not condone any demonstrations of intolerance.'"
Read the full EAGNews.org and NJ.com stories.
MORE: HS students accused of racism at basketball game for chanting 'Trump!'
MORE: Latest mascot on the chopping block: UNLV's 'Hey Reb' accused of racism
Like The College Fix on Facebook / Follow us on Twitter
IMAGE: Keith Allison/Flickr