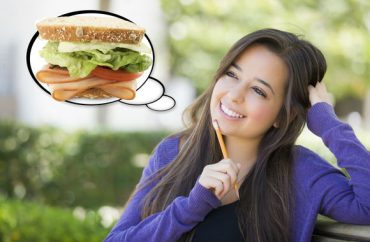 When eight graduate teaching assistants at Yale University started an "indefinite fast" to pressure to school to recognize their new union, their PR firm did not respond to a question from The College Fix on whether they had stopped eating entirely.
They were circulating a pamphlet that suggested they were taking turns not eating, however, in contrast to widespread media descriptions of their action as a "hunger strike."
Nine days later, after two media requests and two more press releases – one of which explicitly described the activists' action as a "hunger strike" – a PR person has finally clarified what's going on.
"None of them have consumed food or anything except water" since the strike started April 25, BerlinRosen Vice President Cathy Rought told The College Fix Thursday.
When presented with the photo of the pamphlet, she said: "The pamphlet was misinterpreted and has since been updated to be less confusing. Many outlets reported off an inaccurate tweet without fact checking."
That "inaccurate tweet" was a photo of the pamphlet the protesters were distributing. It read:
We invite you to visit us.
Instead of eating your lunch, sit with us and lift our spirits.
When one of us cannot continue, come take our place.
Rought has not responded to a Fix request for a copy of the new pamphlet the protesters are distributing.
MORE: Yale union activists aren't saying they stopped eating entirely
The PR firm most recently called attention to a visit from singer Melissa Etheridge to the protest encampment "to cheer the workers along," releasing two videos.
The protesters also received visits from Connecticut Democratic Sen. Richard Blumenthal to "show my support" (though he twice declined to endorse their hunger strike) and Rep. Rosa DeLauro, Yale Daily News reported.
Blumenthal said the state's congressional delegation was planning to meet with President Peter Salovey to encourage the university to negotiate with the new union, Local 33.
The Yale College Republicans held a barbecue "just feet" from the encampment last week, the Daily News reports:
The picnic, which was advertised on Facebook as a tongue-in-cheek response to the ongoing hunger strike, has prompted widespread debate on social media, where some have described the event as "mean-spirited" or "sick" while others have hailed it as a clever counter-demonstration to the controversial fast. …

"Just a friendly BBQ in support of Local 33," one participant wrote on the Facebook event page. "For solidarity purposes, we will be in their immediate vicinity."
Though Yale has said the encampment is in violation of its policies on free expression – having never received a permit – it has not attempted to remove the encampment.
The university is still appealing the union vote with the National Labor Relations Board because it consisted of several distinct department-wide votes, which Yale considers illegitimate. It also wants a review of last August's NLRB ruling that graduate students at private universities can unionize in the first place.
Read the story about Blumenthal's visit and College Republicans' barbecue.
MORE: Union activists call Yale racist and sexist to improve bargaining position
Like The College Fix on Facebook / Follow us on Twitter
IMAGE: Andy Dean Photography/Shutterstock