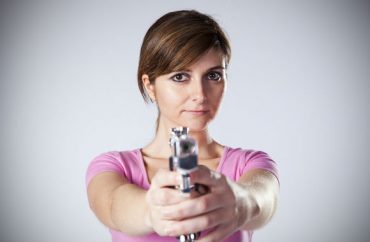 OPINION: Gun-free zones don't work, but good people who are armed and properly trained can stop deadly criminals
CHARLOTTE, N.C. — I am a young woman living alone for the first time in a large city beset with gun violence.
In Charlotte, we have experienced in the past year not only the tragedy of a mass shooter at UNC Charlotte, but also deal with frequent violent crimes near campus.
In fact, my apartment complex experienced a shooting in May just a few weeks after the campus shooting. A group of my peers were enjoying a pool party when gunshots rang out. "It is a miracle that no one was killed," police said of the incident.
And on it goes. An armed robbery took place in late June in the parking lot of a gym near campus, and it was the latest in "a growing number of off-campus crimes that have been troubling the University City district in recent weeks," reported the Niner campus newspaper on July 1.
"This week alone there have been over one hundred reports of criminal activity within a two-mile radius of UNC Charlotte. Crimes reported include assault, grand theft auto, armed robbery and other miscellaneous crimes, including the kidnapping and rape of a woman," the article added.
Sure enough, on Aug. 31, two UNC Charlotte students were among three injured in a shooting that left one person dead over the weekend. The shooting took place at 49 North Student Apartments, about a mile from campus.
This violence makes it abundantly clear that there is an evil in the world. But putting up a "gun-free zone" sign or creating laws that enforce these zones will not protect innocent lives.
The best protection for myself, college students, and young women everywhere, is our own ability to protect ourselves. I demand my constitutional right to legally be armed and prepared to defend myself with the same fire power that criminals possess to hurt and kill me.
Laws don't stop the crimes and neither do gun-free zones. There are armed and dangerous criminals who, at any moment, could and have, changed my life forever with senseless acts of violence.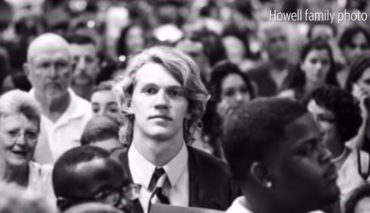 I am still haunted by the experience in late April of the shooting that killed and injured many of my peers. I was in the same building, Kennedy Hall, less than an hour before an ex-student opened fire in a classroom, emptying his handgun clip into a defenseless room filled with my peers and classmates. One of them, Riley Howell, showed true heroism in his last moments when he charged and successfully restrained the gunman to defend other students from the barrage of bullets.
But I recall the sense of helplessness and hopelessness I felt as I watched my classmates fleeing the building, unable to protect themselves against a madman with a gun. Fear gripped me for my friends who I knew may still be on campus and may have been injured or killed.
Howell was a cadet in ROTC at UNC Charlotte and, since his passing, has been awarded a Purple Heart for his heroism. He made the ultimate sacrifice, but may have been able to achieve heroism without the heartbreaking loss of his life had he been allowed to be armed for self-defense. He was trained in the use of firearms thanks to his ROTC experience. Alas, my public university is a gun-free zone. We are sitting ducks.
After the shooting, the Left began using this tragedy as a political pawn even before a memorial service was held for its victims. On campus and in the news, we have been lambasted with arguments for "common sense" gun laws, which rob individuals of their ability to protect themselves and their loved ones.
As we head back to school this fall, it is time for us to take a stand to ensure that school shootings do not occur ever again, on any campus. We have been shaken, but not shattered. We have honored the fallen and prayed for the injured and now it is time for conservative students at UNC Charlotte and elsewhere to use the same "common sense" that anti-Second Amendment activists claim to have and to refute and refuse "gun-free zones."
The claim that "gun-free zones" prevent gun violence is absurd. This is both illogical and incorrect. Statistics show that perpetrators of mass-shootings overwhelmingly choose "soft-targets" such as "gun-free zones."
What could be easier than walking onto a public campus to enact violence on unarmed, unprepared students? It is illogical to keep large numbers of students in a densely populated space and prevent them from having adequate tools with which to defend themselves.
Ultimately, any "gun-free zone" only serves to disarm law-abiding citizens and interfere with their right to protect themselves and others. Criminals commit crimes, and laws won't stop them, but a well-armed hero might.
I am particularly passionate about this topic because it is one that directly threatens my safety and ability to defend myself in a city plagued with violent crime.
We must all fight for the Second Amendment, our constitutional right to self-defense, on behalf of those killed — Riley Howell and Ellis Parlier — and those injured: Sean DeHart, Drew Pescaro, Rami Alramadhan and Emily Houpt.
We must take a stand. Stop making us victims. Protect our constitutional rights to self-defense, and keep your hands off of our guns.
IMAGE: Helder Almeida /Shutterstock
Like The College Fix on Facebook / Follow us on Twitter