OPINION: I went so you didn't have to; here's what I observed
Recently I attended the first meeting of Santa Barbara City College's Ibram X. Kendi online book club.
For those who may not know, Kendi's writings include such titles as "How To Be An Antiracist" and the children's picture book "Antiracist Baby."
According to an email sent out by the club's leader, Joyce Coleman, the goals of the first meeting included understanding "why racism continues to thrive" and to enhance our "ability to recognize, respond to, redress and sustain antiracist policies, practices, procedures, and people."
The email also quoted a passage from Kendi in which he states "denial is the heartbeat of racism."
Coleman, vice president of SBCC's School of Extended Learning, wrote that participants would break into groups to discuss questions such as:
How often do we become reflexively defensive when someone calls something we've done or said racist?

How is denial the heartbeat of racism?

Do you have any suggestions on how to engage in conversation with someone who claims they are "not racist"? What has worked? Was [sic] has not worked? Would you do anything differently?
In the weeks leading up to the initial meeting, Coleman sent out emails and documents in which she asked questions for us to consider, such as: "The state of California like many other states decided that if a person is 65 or older they are eligible to receive the Covid-19 Vaccination. Racist? Antiracist? Why?"
She also repeatedly referred to a "journey" which we were all on to become anti-racist.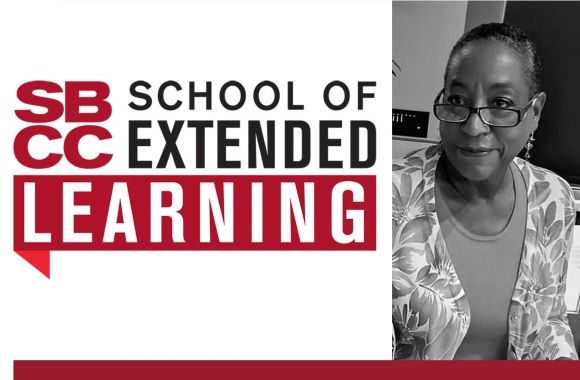 "Note – this is TOTALLY voluntary – a safe and brave space – I come from a perspective that we are ALL learning and growing; this requires investing and applying our heart, head and hands," Coleman wrote in one of her emails to the group.
The voluntary book club was open to anyone from the Santa Barbara community.
I am a UCLA student who attends classes online. As a former SBCC student and someone who is trying to understand what the anti-racism narrative is and let others know as well, when I went into the March Zoom meeting, I was prepared for the worst.
What I experienced was actually more horrifying than I ever could have imagined.
The meeting began with Coleman asking us to break into small groups and discuss our identities and how we had been unwittingly racist throughout our lives.
The first to go in my group was an older, white female employee of the college. It didn't take long for her to break into tears as she reflected on how racist she had been her whole life. It wasn't that she had committed racist acts, she explained, but rather that her white skin had made her a negative presence in "black and brown" lives.
The next to speak was another white female college employee who looked to be in her 50s. She explained how the concept of anti-racism had opened her eyes, changing the way she processed the world and her daily interactions. She now understood, she said, how all white people must apologize for how terrible they have made minorities feel.
She also explained how she is no longer able to talk to her elderly father, because he didn't understand anti-racism, so she had been forced to choose "the way" over speaking with her own father. When she was asked what racist thing her father did, she responded that he once referred to someone as "my Hispanic friend." She was willing to sever even the closest ties in the name of what she called the "doctrine."
Another college employee shed some tears when she said that her parents didn't want her to speak Spanish in their home because they had immigrated to America and wanted her to learn English, a "white oppressors' language." I wanted to point out so badly that Spanish was also a European, white language, which, by her definition, had also been "imposed on brown people."
What struck me about this meeting was that the majority of the participants were middle-aged female employees of the college and not students. I also noticed how many referred to the anti-racism narrative as "a journey," or "the way," or a "doctrine." Nearly all broke into tears or sniffles at one point. It was like being in a weird religious cult.
After the breakout session we watched two videos on YouTube from 1994. They are called "The Color of Fear: What it means to be an American," and the other is called "The Color of Fear: Just be American."
Both videos feature an Asian, Hispanic, black, and white person having discussions. The gist of the videos seemed to be to castigate the white man for being an oppressor, for asking "why can't we all be brothers?" and saying things like he doesn't see race or judge people by their skin color.
After the white person asked "why can't we be brothers," Coleman stopped the video and told us "this is a racist statement."
Even though I attended mostly to observe, I finally reached a boiling point and asked: "Don't you think the conversation has changed since 1994 and don't you think this video is outdated?"
In response, Coleman and other members of the meeting affirmed that nothing has changed at all since 1994 and they continue to have "frustrating conversations like this" all the time.
Coleman had been going between break out groups, agreeing with or adding to what was said.
Finally, at the end of the meeting, she said in a voice reminiscent of a preacher behind a pulpit: "There is no such thing as not being racist. Either you are anti-racist or racist."
No further book club events took place, as Coleman has since been placed on paid administrative leave. Not for this book club, mind you, but because she was overheard making controversial statements about Asian-Americans that some students found offensive.
Asked for comment, Victor Bryant, a spokesperson for Santa Barbara City College, told The College Fix that campus administrators stand behind the book club.
"Dr. Coleman facilitated a voluntary group of employees and other individuals who wanted to read and discuss various books relating to antiracism. SBCC believes in diversity of opinion. One of our core principles is the 'Free exchange of ideas across a diversity of learners.' We support all efforts to learn and improve our college community," Bryant said via email.
"The book club was not a class," he added. "Dr. Coleman did not 'teach' the book club. She and the co-facilitators shared their thoughts and experiences regarding the book under discussion, as did the other participants."
"This was an entirely voluntary activity between and among the participants."
To read more about Coleman's paid administrative leave, click here.
MORE: This woke anti-racism activist and scholar was canceled for 'offensive' speech
IMAGE: Marjan Apostolovic / Shutterstock
Like The College Fix on Facebook / Follow us on Twitter