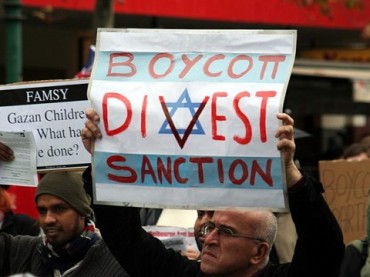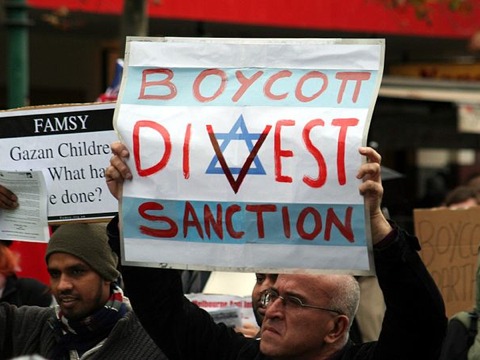 The man known as "America's rabbi" issued a call to action to Jewish college students in America, warning them against the "ignorance and apathy" that has allowed anti-Israel resolutions to proliferate even on campuses with sizable Jewish populations.
Rabbi Shmuley Boteach wrote in the Huffington Post that it's "time to strike back" against the boycott, divestment and sanctions (BDS) movement.
Boteach cited the Stanford undergrad senate's recent successful divestment vote a week after it failed:
Stanford, with its large Jewish student body, is a particular blow seeing as it is such a very important university in the world in relation to hi-tech and the Internet as well as the large and influential Jewish presence in Silicon Valley and the Bay area.

How can this be happening, especially when the SJP (Students for Justice in Palestine) groups who loudly influence the passing of these resolutions usually number fewer than a hundred members at their Universities?
He blames Jewish students for getting their history wrong, believing that Israel is an "occupying power," and failing to recognize Israel "has one of the most exemplary human rights records of any country on earth, especially given the level of existential threat it faces daily."
Stop cowering out of a mistaken belief that staying silent will make you popular, Boteach tells students:
Many Hillel directors have approached us and candidly shared their conundrum: they fear that openly and aggressively defending Israel will alienate students not favorably disposed to the Jewish state. It is our responsibility to show them that, to the contrary, proud defense of Israel is the best way to inspire Jewish identity and commitment in students.

The Jewish community must launch large-scale and well-coordinated programs that can turn the tide on campus and reclaim the narrative, Campus Maccabees, if you will, PR blackbelts trained in improving the public perception of Israel. It must begin with "An Israel Defense Bible," a short manual that gives students concise, clear, and comprehensive information to fight back.
Like The College Fix on Facebook / Follow us on Twitter