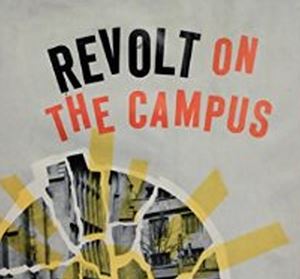 As a teenager during the Cold War, M. Stanton Evans read George Orwell's "1984" and it became a turning point in the young man's life.
"It was about communism," he told The New York Times in a 2010 interview. "I said: 'Well, I'm against communism. What am I for?' "
Evans spent the rest of his life not only articulating what he stood for – God-given liberty, morality and freedom, to name a few ideals – but fighting to defend those notions. Evans, a journalist and conservative philosopher and author known as one of the movement's most ardent and influential thinkers and activists, died Tuesday. He was 80.
He has been credited with everything from launching the conservative campus movement in the 1960s to saving Ronald Reagan's presidential aspirations in 1976. But here, at The College Fix, we remember his passion for journalism and mentoring young students, giving them the tools they needed to succeed.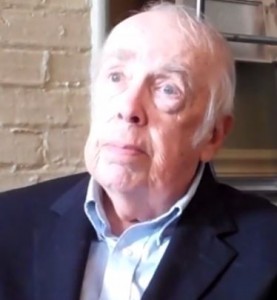 "'Revolt on the Campus' [Evans' book that chronicled the emerging rise of college conservatism, published in 1961] was really the very beginning of the student conservative movement," said Alfred Regnery in a video produced by Intercollegiate Studies Institute. "The book itself gave young conservatives a sense of, having arrived, they could recognize there were other students across the country doing the same things they were doing, and it also told the world this was a counter-force to the leftism that is so prevalent on American college campuses."
Evans, former editor of the Indianapolis News who taught journalism at Troy University for decades and founded the National Journalism Center, was also a member of the Student Free Press Association's board of mentors. The Student Free Press Association is the nonprofit arm that publishes The College Fix.
"When I founded the Student Free Press Association, Stan Evans was one of the first people I contacted for help and advice – and he was delighted to give it," said John J. Miller, the association's chairman and executive director. "I'm grateful for his generosity as well as his commitment to excellence in journalism and the mentoring of young people. He was also wickedly funny. I wish I could hear just one more wisecrack."
In an interview with The College Fix/Student Free Press Association a few years ago, Evans offered some sage advice to college students, weighing in on topics such as what they should study in college and what they should write about.
Evans' advice? Don't bother with opinion writing as a college student.
"No, that's not going to fix [anything]," Evans said. "But you cover your own backyard, find out what's going on on your campus, or in your local community, you can be a reporter. And you can provide information … people can't get anywhere else. And that's what makes you valuable. You're adding something to the discourse."
Evans was known for great quips, including this one: "When you're young, you should be conservative. As you get older, you should become . . . more conservative."
Writing in the Daily Signal, Lee Edwards notes that in the mid-seventies, Evans "laid down his most famous axiom, sometimes referred to as Evans' Law of Political Perfidy" – "When 'our people' get to the point where they can do us some good, they stop being 'our people.'"
"Evans edited or wrote for every important conservative journal in America," Edwards added. "He was a contributing editor to Human Events for more than 40 years and an associate editor of National Review for more than a decade. At 26, he was named editor of the Indianapolis News, making him the youngest editor of a daily metropolitan newspaper in America. For 13 years, he wrote a syndicated newspaper column."
Evans' passion for student journalism was abundant, and we thank him for the wisdom, guidance and encouragement he provided. He paved the way for publications such as The College Fix and other conservative student journalism outlets to exist.
Jennifer Kabbany is editor of The College Fix (@JenniferKabbany)
RELATED:
READ: Revolt on the Campus, 1961, M. Stanton Evans
Professor Steven Hayward on Evans
Intercollegiate Studies Institute on Evans
Like The College Fix on Facebook / Follow us on Twitter