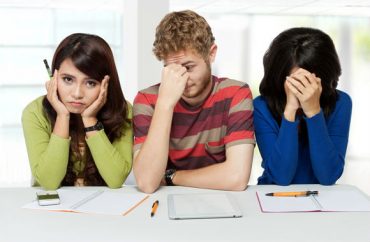 'Nothing less than a diversity, equity, and inclusion revolution'
In a move its own Diversity Curriculum Committee has heralded as "unprecedented," Northern Arizona University will soon mandate students take four diversity, equity and inclusion courses grounded in "critical theory" to earn a degree.
The new grad requirement is scheduled to take effect in 2024 at the large public university, located in the progressive city of Flagstaff and enrolling some 29,000 students.
The four diversity courses must come from the categories of "global diversity," "indigenous peoples," "intersectional identities," and "U.S. ethnic diversity," according to an internal memo from campus administrators.
The 12 credits of diversity requirements were approved in October 2021 as part of the university's updated General Studies Program, reported John Sailor in City Journal.
"These Diversity Perspectives courses must … embrace the philosophical underpinning of identity politics," reported Sailor, a research associate at the National Association of Scholars.
"According to notes from the university's Liberal Studies Committee, foreign language courses fail to qualify for diversity designation. Why? 'Because they do not incorporate critical theory which the [Diversity Curriculum Committee] expects of the courses it approves.'"
The course requirements are the implementation of a Diversity Strategic Plan drafted in Fall 2020 which "​​focuses and prioritizes the university's attention and resources around diversity, inclusion, and a culturally competent environment for all."
While the plan called for an increase of 20 percent of students taking DEI courses, the General Studies requirements approved by the Arizona Board of Regents on October 1, 2021 apply to all students.
Arizona taxpayers' state funding for Northern Arizona University comes in at more than $132 million annually.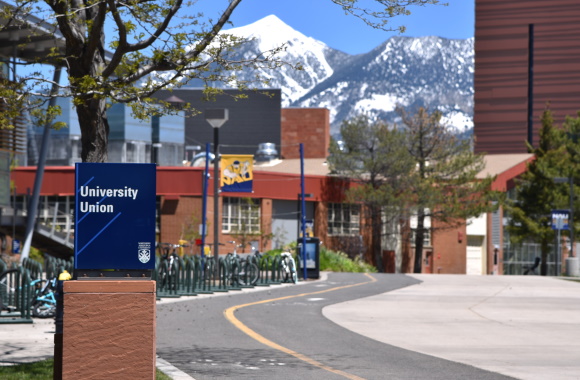 Northern Arizona University representatives did not respond to The College Fix's requests for comment.
(Pictured, the campus of NAU, located in the progressive enclave of Flagstaff, Ariz.)
Matt Beienburg, director of education policy at the Goldwater Institute, told The College Fix via email that "Unfortunately, DEI programming appears to be crowding out more scholarly and civic-minded content throughout higher education around the country, including in Arizona."
DEI policies are not uncommon at Arizona state schools, including an "Orwellian campus reporting apparatus" at the University of Arizona, which "encourages students to report each other to university authorities for politically incorrect or 'biased' speech," according to Beienburg.
"Unless or until the state legislature acts to rein in the universities, they will likely continue requiring students to spend enormous time and money to sit through these courses if they wish to earn a degree," he said.
State legislators should "look seriously at whether our publicly funded universities should be allowed to force students into these courses as a precondition of earning a state-issued diploma," he said.
Sailer, who wrote the City Journal article, also published a report for the National Association of Scholars in May 2022 titled "Educating for Citizenship: A Case Study."
It spells out the prevalence of DEI mandates at Northern Arizona University as well as at the University of Arizona and Arizona State University.
"Arizona's universities, through their commitment to DEI, have 'redefined' their civic mission through a new 'lens,' that of oppression, power, privilege, and narrowly-defined group identity. In other words, they increasingly teach Arizonan college students that American history and government have been and are systematically oppressive, and that they can only fulfill their civic mission by transforming every putatively oppressive aspect of their country's politics, society, and culture," Sailor's report argues.
"…Arizona's system of public higher education is undergoing nothing less than a diversity, equity, and inclusion revolution," it states.
MORE: White students excluded from Arizona State theatre performance
IMAGES: Ouda Images, Thomas Trompeter — Shutterstock
Like The College Fix on Facebook / Follow us on Twitter