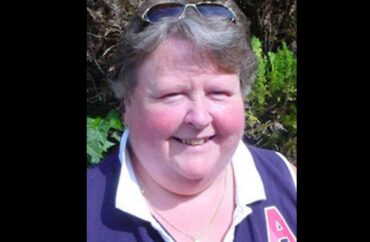 Notes she is 'not a Biblical scholar'
The incarnation of Jesus Christ is "queer" according to a theology professor.
Professor Lisa Isherwood made the claim during an Aug. 21 interview. Isherwood "is the first Professor of Feminist Liberation Theologies in the UK," according to ChristianCentury.org, which hosted her for an interview on "queering contemplation."
The incarnation was "an incredibly queer move on behalf of whatever the divine is," Isherwood (pictured) said.
Isherwood also said she hopes, in response to a question, that a gay man would be able to walk into his church with his boyfriend on a leash.
The University of Wales professor, whose "work explores such areas as liberation theologies, feminist theologies, eco-theologies, Psychology of Religion, Mysticism, Queer theory and theology," also claimed the prophet Jeremiah was gay. But as a disclaimer, Isherwood told listeners she is not a "Biblical scholar."
Other allegations include that Joseph's coat was actually a "princess dress" and that the Bible is "mythology."
She further laid out her vision for what Christianity should represent.
"It's all about moving forward, not about being stuck 2,000 years ago," she said, while laughing.
"It's exciting, it's an adventure," she said, of her work to inject "queer" into theology and the Bible.
"Not just the traditional white men who've done it," should be allowed to interpret the Bible she said. The interview delved into topics topics such as the "innate queerness in mysticism" and how to inject "queer" into the contemplative life.
Professor Isherwood is the author of "Queering Christ," which "considers the relationship between the body and theology and suggests that by pushing our physical boundaries we actually open up new theological vistas."
"It calls for a queer engagement with theology and points out that this is an agenda for heterosexuals as much as for gays and lesbians," she wrote in a 2001 essay. "The article considers what acting queer might mean and explores theoretical possibilities for a queer Christ It goes on to ask what the ethical implications of a queer Christ might be and suggests a queer future.
MORE: 'Is God queer,' University of Chicago course asks
IMAGE: University of Wales
Like The College Fix on Facebook / Follow us on Twitter