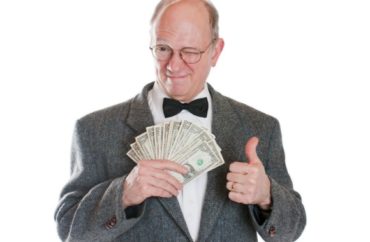 Professor has not taught in nearly a year
A professor at a public university will continue to draw a salary of nearly $200,000 from the school even after being indicted on compelling evidence that he committed sexual harassment and possibly assault.
University of Michigan professor David Daniels has been accused of sexual assault at least twice, once by a student at Rice University and another by a student at the University of Michigan, at which Daniels is tenured.
A jury indicted Daniels for the alleged Rice University incident last month. That assault is alleged to have taken place in 2010. The lawsuit concerning the assault at Michigan, purported to have occurred last year, was filed in Oct. 2018.
In spite of all this, Daniels maintains tenure at the University of Michigan, even though there is ample evidence that he behaved with extreme sexual impropriety on campus, including evidence that he "offered to pay multiple students for sex." MLive reports:
He sent porn to others, including a video of an unidentifiable man, whom he insinuated to be himself, masturbating. He continuously made sexual comments to or about students in the presence of other students. And he lied to UM employees who investigated his sexually charged, inappropriate and potentially illegal behavior.
However, it'll be a minimum of several months before Daniels, a tenured professor whose salary is nearly $192,000 per year, could stop receiving a paycheck. He hasn't taught in nearly a year…

The complicated process involves sending formal notifications to multiple layers of bureaucracy; a hearing that resembles a full court trial, complete with witnesses, testimony and evidence; a possible appeal hearing; a termination recommendation sent to UM President Mark Schlissel and ultimately a vote by the Board of Regents.

Consequently, termination of a tenured professor is extremely rare at UM and throughout academia.
Daniels' termination has already been set in motion by the dean of the School of Music, Theatre and Dance, the website reports.
The university was aware that Daniels was alleged to have committed sexual assault when it awarded him tenure, according to The Michigan Daily.
MORE: School questions former student's sexuality after gay prof accused of assault
IMAGE: Sean Locke Photography / Shutterstock.com
Like The College Fix on Facebook / Follow us on Twitter