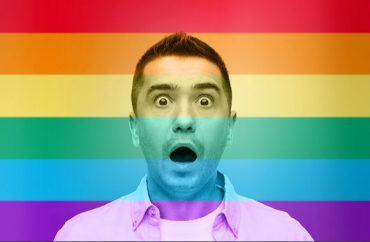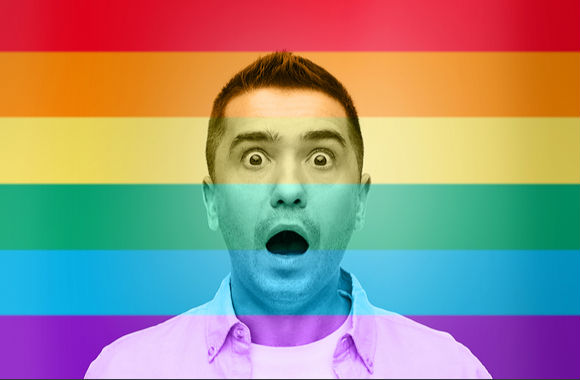 His lawyer is known for representing accused male students in Title IX proceedings
Sexual history is supposed to be off-limits when interviewing parties in a sexual-assault legal proceeding, unless the questions are relevant to the accusations.
The University of Michigan, however, is making sexual history front and center in its fight against a lawsuit by a former student that accused the school of turning a blind eye to sexual misconduct by a gay professor.
The Detroit Free Press reports that the taxpayer-funded institution asked Andrew Lipian a series of questions in his deposition intended to ferret out whether he's a closeted gay man.
Its lawyers asked if he ever had a "homosexual" experience, "kissed a man on the lips," or had sex with anyone other than his wife, among other questions. It also asked if he'd ever talked about "sexual subjects" with the accused professor's husband.
The university instituted a controversial "felony disclosure policy" for employees shortly after the professor, world-famous opera singer David Daniels, and his husband were charged with second-degree sexual assault. Earlier this month they were indicted by a jury in that prosecution, which concerns a student at another university, not Lipian.
UMich knew Daniels had been accused locally of sexual assault when it awarded him tenure in May 2018; the allegations were left out of his tenure review, according to The Michigan Daily. That was five months before Lipian filed suit against the university and Daniels, who countersued him.
MORE: Defending due process suit cost UMich $650K – before trial
Another @UMich-related bombshell from @reporterdavidj, this one from a case in which an accuser is suing the school. Deposition questions below.https://t.co/SI6u6NePwN pic.twitter.com/IPYnCXls9H

— KC Johnson (@kcjohnson9) July 31, 2019
Lipian claimed Daniels sexually harassed and assaulted him while he was a student in the School of Music, Theatre & Dance between fall 2016 and August 2018. He wanted to become a countertenor like Daniels:
Not only did Lipian take classes with Daniels, he also met with him weekly for private voice lessons.

According to the lawsuit, Daniels, during those sessions, began making sexually suggestive comments to Lipian, who claims in the suit it was well-known to U-M administrators that Daniels routinely made such comments.

Lipian also said he received texts from Daniels asking for videos of himself masturbating and received videos of Daniels masturbating.
The next set of allegations mirror those against actor Kevin Spacey. Daniels allegedly invited Lipian over to watch TV and discuss the student's career, serving him "several drinks of bourbon" and an Ambien pill portrayed as Tylenol, then "groped and touched his genitals and face."
Daniels is represented by Deborah Gordon, known nationally for successfully representing male students accused of sexual misconduct in Title IX proceedings.
In a filing, she accused the university of "blatantly playing on harmful stereotypes about the LGBTQ+ community equating same-sex relationships with indiscriminate promiscuity." The deposition questions made clear that UMich is "willing to 'out' any student who sues them" regardless of whether it's relevant.
The university previously claimed it was Lipian who made his sexuality an issue by saying Daniels' conduct "could not possibly have been consensual" because the plaintiff "is heterosexual and married."
MORE: UMich withholds degree, transcript from student with no hearing
MORE: Judge rips UMich for evasion, bad faith
IMAGE: Syda Productions/Shutterstock
Like The College Fix on Facebook / Follow us on Twitter