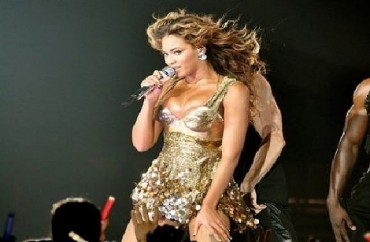 An adjunct at Rutgers University says that the school has "effectively canceled" his course on black feminism taught through the pop singer Beyoncé.
School officials say the course was merely moved over to the American studies program, but instructor Kevin Allred says he had to ask that program to pick it up — after the women's studies department did not put it on the spring semester schedule.
Allred has taught "Politicizing Beyoncé" eleven times now. According to him, the course discusses "the thin line Beyoncé walks as a sex kitten-cum-girl power role model."
The Philadelphia Inquirer reports:
[Allred] attributed the decision to internal politics. He is still scheduled to teach an introductory departmental course in the spring.

"There's been a changeover in the leadership of the department, and the new undergraduate director doesn't want to offer the course anymore. There's not really been an official reason given to me," he said Thursday. "But, of course, I have speculation on different reasons why they don't want to offer it."

Allred said it seemed to him that the department was "wanting to be very traditionally academic – it's an old-school, old-guard kind of thing, it feels to me, like Beyoncé shouldn't be used to get people in the seats, Beyoncé's not worthy of academic study, that kind of thing."
"Traditionally academic" is … "old school?" How quaint, eh?
Apparently there's no room for the course next summer, either, so Allred will have to wait until next fall.
Allred has made a … splash here at The College Fix before for claiming that "there are no good white people, only 'less bad' white people."
RELATED: Here's the top 8 worst tweets from professors in the last year
RELATED: Rutgers University Offers Course on Beyonce
Like The College Fix on Facebook / Follow us on Twitter