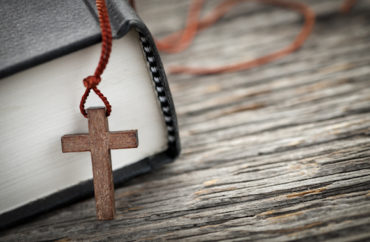 Didn't realize what protection for leadership requirements meant
A candidate for student body president at Iowa State University tried to set himself apart by promising to disband student organizations that he believes are discriminatory.
It turns out he's actually in line with the existing student government.
Student senators voted to rescind their support for state legislation that would protect the free speech and free association of college students, after learning that it would let Christian student organizations uphold sexuality standards for their leaders.
The bill passed the Senate on Monday and now goes to the House, where Republicans have a narrower majority, according to Iowa State Daily.
It was partly spurred by the University of Iowa's disparate treatment of a Christian student group compared to secular student groups, including racial minorities and Greek life, that fail to follow its "human rights policy."
Many student senators didn't understand that the state bill's protection for student groups – that they couldn't lose funding because of leadership requirements – could be used to protect Christian groups from defunding attempts, according to the Daily. They faced hostile questions from students at an open forum after the vote.
Some Christian groups deny leadership to students who refuse to follow biblical sexuality rules, which in practice has meant excluding students who refuse to abstain from same-sex romantic relationships or sexual activity.
That was the basis for the University of Iowa's derecognition of Business Leaders in Christ, which was overturned in court last month.
MORE: Judge blocks U. Iowa from singling out Christian group for punishment
LGBTQIA+ activists held a sit-in at the student government meeting last week, the Daily reported. Senators ignored the pleas of Sen. Jacob Schrader to leave the resolution alone.
They voted to rescind the resolution with an amendment clarifying that the student government "does not support the possibility for discrimination within student organizations found in section 3.3" of the state bill.
That section reads in its entirety:
A public institution of higher education shall not deny benefits or privileges available to student organizations based on the viewpoint of a student organization or the expression of the viewpoint of a student organization by the student organization or its members protected by the first amendment [sic] to the Constitution of the United States. In addition, a public institution of higher education shall not deny any benefit or privilege to a student organization based on the student organization's requirement that the leaders of the student organization agree to and support the student organization's beliefs, as those beliefs are interpreted and applied by the organization, and to further the student organization's mission.
With its vote, the student government gave its approval to the university or student government revoking funding or recognition from student groups that run their organizations in line with their beliefs.
Read the Daily coverage, even though it presents conscience protections as "discrimination."
MORE: Student gov candidate will disband student clubs for 'discriminating'
IMAGE: Elena Elisseeva/Shutterstock
Like The College Fix on Facebook / Follow us on Twitter