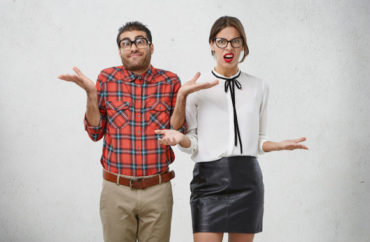 Administration mum on whether it would approve viewpoint-based decisions
Iowa State University is refusing to say whether it would allow the defunding of student organizations based on their viewpoints.
That possibility is on the table thanks to a candidate for president of the student government, whose campaign includes a plank to ban student organizations that he believes promote "discrimination."
Benjamin Whittington made his promise to student voters in response to an unauthorized campus visit last week by Nick Fuentes, a self-described paleoconservative and "American nationalist."
Often described as a white nationalist, Fuentes gained notoriety after attending the "Unite the Right" march and rally in Charlottesville, Virginia, in 2017. He said he dropped out of Boston University after receiving death threats.
Whittington published a Facebook post Sunday night stating he will "do whatever it takes to remove white supremacy and discrimination" from campus, including "disbanding organizations."
One of his opponents for president is warning students that Whittington's idea would give too much power to the student government.
The administration, however, won't say what it thinks about Whittington's idea. Asked by The College Fix how the university would respond to the denial of funding requests because of viewpoint, Director of News Service Annette Hacker answered a question The Fix didn't ask.
"It isn't the university administration's role to comment on any individual candidate," she wrote in an email. The students of Iowa State "will decide which candidates best represent their views."
Warning to groups that don't follow 'principles of community'
According to Iowa State Daily, it's not clear who invited Fuentes to campus Wednesday. The inflammatory speaker said the College Republicans and Turning Point USA invited him, but they "disaffiliated from Fuentes in interviews," the editorial board said.
Fuentes was removed from a classroom where he was speaking because he didn't have a student organization sponsoring him. He gave his address from the university's free speech zone.
Whittington took an unusual route to his views on white supremacy and discrimination. He was previously the president of the university's Turning Point USA chapter but disbanded it last fall "due to their affiliation with the alt-right," he wrote in a letter to the editor.
When they met, Fuentes called Whittington a "degenerate" and one reason the "white race is dying," according to Whittington, who is black.
Referring to the TPUSA disbandment, Whittington wrote on Facebook Sunday that "I've done it in the past, and I WILL do it again." Some commenters assumed he was referring to the College Republicans. (An anonymous letter published by the Daily said some members of the CRs have faced online harassment.)
Whittington gave a bit more specificity in a comment on his own post, saying that any student group who "promotes or endorses views similar to Nick's and invites them on campus should be prepared for the consequences."
He denied in response to a commenter that he would censor conservative speech as president. But if their speech "runs counter to our values of community" then the group "should expect condemnation," Whittington wrote.
MORE: Judge blocks U. Iowa from discriminating against Christian group
Nicholas Fuentes attended Iowa State University as his first campus visit Wednesday night. https://t.co/otyc6gVwux

— Iowa State Daily (@iowastatedaily) March 7, 2019
He told the Daily that his campaign "wholeheartedly supports free speech" but it will "lobby within Student Government for the condemnation" of any club "tied to white nationalism and discrimination." He said the student government "will ultimately decide what consequences should take place" for any such club.
The Fix asked Whittington how he would define "white supremacy and discrimination" for the purposes of determining if a student organization promotes them.
Citing "the dictionary," he responded in a Facebook message that white supremacy is "the belief that white people are superior to those of all other races, especially the black race, and should therefore dominate society." Determining if a group supports white supremacy "should be pretty easy," Whittington wrote.
Regarding what he means by discrimination, he said he would "not support any organization arbitrarily discriminating against any other student based on characteristics like race, sex, gender identity, sexual orientation, religion, national origin etc."
All student organizations "must adhere to Iowa State University's principles of community," which include "respect, purpose, cooperation, richness of diversity, freedom from discrimination, and honest and respectful expression of ideas," he said.
Whittington did not respond to a followup query about what he meant by "arbitrarily discriminating," and whether he would apply that characterization to Christian student organizations that require leaders to live by certain values and morals.
The issue of whether Christian student organizations can even remain recognized is hot in Iowa. A federal judge recently ruled against the University of Iowa for derecognizing a Christian group because of its rules on sexuality for student leaders.
College Republicans at ISU who invited me to speak, knowing full well my views, bailed on my event last night & are now attempting to distance themselves from me because they're getting heat from the campus paper. What a disgraceful display of cowardice, you ought to be ashamed. https://t.co/NIxMuXquu6

— Nicholas J. Fuentes (@NickJFuentes) March 8, 2019
'You must fight discriminatory speech with good speech,' says opponent
It's not clear what power the president of the student government would have over funding for and recognition of student organizations.
Vice President Juan Bibiloni told the Daily that only the student senate can censure or condemn a group, but that a president can veto funding requests from recognized student groups. The student government already prohibits funding of organizations that "receive money from or endorse political parties," he said, which rules out the College Republicans.
Bibiloni did not respond to emails from The Fix asking what specific authority the president has over student organization funding, and what limitations are on that authority.
Both Whittington's ticket and that of his opponent, Austin Graber, protested Fuentes speech. Graber told the Daily that this was the correct approach, rather than disbanding student groups.
"You must fight discriminatory speech with good speech," Graber said. The counterprotest of more than 30 people showed that "we stand for and promote diversity and inclusion."
Graber thinks it would "create a very bad precedent" to let the executive branch decide what organizations are allowed on campus. He did not respond to a Facebook message or email asking for his specific concerns with Whittington's proposal and if he believed the administration would even authorize such a policy.
MORE: Iowa State pays $343K for censoring pro-marijuana students
IMAGE: WAYHOME studio/Shutterstock
Like The College Fix on Facebook / Follow us on Twitter