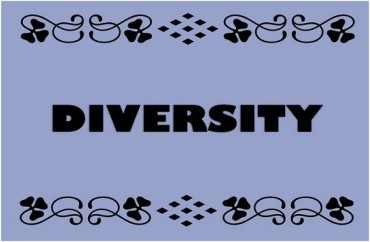 James Madison University's College of Arts and Letters recently announced seven new faculty hires for its fledgling "diversity cohort."
Back in November, JMU made note of the tenure-track positions which would "work broadly across areas of racial and social justice, minority cultures and critical race studies."
Dean Robert Aguirre said those hired would "strengthen [the university's] commitment to social change by engaging the critical issues of our times."
According to The Breeze, the new assistant professors' interests run the gamut from Latinx studies and "racial justice" to Islamic studies. The profs will be working in the departments of political science, justice studies, sociology and anthropology, history, writing, rhetoric and technical communication, and philosophy and religion.
Ja'La Wourman, whose focus is "how race and culture intersect with technical communication, digital media and Black rhetoric," said given how minorities are historically underrepresented, the new positions will help "create a more diverse and inclusive institution" and offer students "a more 'holistic' experience."
Tiffany González said the diversity cohort shows JMU and other colleges "are becoming more dedicated to issues surrounding diversity and social justice." González will be a Latinx/Chicana history and women and gender studies professor.
[The justice studies department's Graciela] Perez said she loves helping students make connections through teaching and providing scholarship about the criminal justice system — an area in which many people's thoughts have been influenced by media coverage. "When students get that 'aha' moment where something suddenly clicks, and to know that I was able to help them get there, is really rewarding for me," Perez said. "I see my contributions to the justice studies department, but also the wider university, as an invaluable aspect of their radical changes and cultivating an environment that embraces different identities and perspectives."
The diversity professors start in August.
The College Fix asked Dean Aguirre and JMU Director of Communications Mary-Hope Vass about the cost of these new positions; Vass noted the new professors' salaries range from $62,000 (González) to $68,000 (Rachel Torres, who specializes in "the politics of race, ethnicity and immigration") for a total of just under $400,000.
Vass also said the hires aren't actually "new," but were "hired into vacant faculty lines." When asked which vacant positions the diversity hires filled, she did not respond.
MORE: JMU prof tweets about Republicans: 'F— 'em all'
IMAGE: Ron Mader / Flickr.com
Like The College Fix on Facebook / Follow us on Twitter