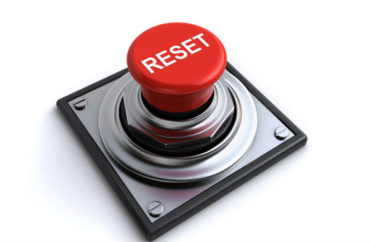 No one called for her firing, but she makes herself a victim anyway
Mary Gayne, a history professor at James Madison University, had a "spontaneous social media reaction to the morning news" on Monday, she told campus newspaper The Breeze.
The news solidified her plan to vote straight-ticket Democratic in the November election, she had tweeted. "The Republican Party can die for all I care. They've demonstrated lack of loyalty to democracy & the US Constitution. Fuck 'em all."
That off-the-cuff comment drew criticism – but nothing more – from the College Republicans chapter at the Virginia public university and a Republican delegate and JMU alum, Kirk Cox.
Rather than absorb criticism from people without any power over her, Gayne decided to simply delete the tweet, she told The Breeze. "It became clear that the sensibilities of twitterites & robots, that publicly identify themselves as MAGA adherents, were upset by my dropping of the 'F-bomb' in a political tweet on my personal twitter feed," Gayne wrote. It was not "a hill to die on."
The JMU administration has not insinuated that Gayne (left) could be investigated for the tweet. It told the Breeze that "in no way" does it condone the tweet, which "does not reflect the university's values," but it has "limited ability" to regulate what employees say because of the First Amendment. (The Breeze cites a JMU policy on expression that disturbs "safe and orderly" campus operations, which likely has no bearing on Gayne's expression.)
The College Republicans explicitly said they did not want "the resignation or firing" of Gayne for expressing her views, though they characterized her "Fuck 'em all" as directed toward "conservatives," despite Gayne's clear reference to an institution – the Republican Party.
In a statement Tuesday night, the chapter said it was "well known that college campuses are not friendly to conservatives and oftentimes are simply, anti-conservative," but Gayne's tweet has actively inhibited "a culture of diverse opinions" in her courses.
MORE: Black prof says GOP 'deputized all white people to murder us'
The CRs accused her of creating "an uncomfortable and HOSTILE environment for students. Conservative students CANNOT feel welcome inside a class with a professor who so clearly views them as a danger to our Republic." (Gayne's tweet does not come close to meeting the "hostile environment" legal test.)
Gayne has violated the spirit of JMU with her "petty name calling," the statement continued: Professors must make students "feel welcome, not only those students that share similar political viewpoints to the professor."
Delegate Cox called the tweet "completely inappropriate" in an Instagram post, calling on the administration to condemn it:
This kind of language is meant to do one thing: intimidate, shame, and silence conservatives. And it has no place on our college campuses or anywhere else in a representative democracy. A college professor at a public university can and should have their own political beliefs. They should be allowed to discuss politics in the classroom, particularly in political and social science courses where it plays such a large role. Frankly, students expect political debate.
Gayne's behavior was different, he continued: In Cox's perception, she made clear that "those who think differently than [she does] are not worthy of even voicing their own opinion or in this case even drawing breath." He called on Virginia institutions of higher education to "eliminate biases like this in all aspects of university life and encourage an open and honest debate."
The professor waved off the histrionics, saying she doesn't think her tweets would really upset her students with different views. They would only discover that she has "political opinions," the same as they do. Critics also misread what she wrote, which referred to a political party:
"US political parties do die. For examples, we can look to Ross Perot's Reform Party, to the Whigs, or further back to the Federalist Party," Gayne said. "I suppose there would be some unknowns, but if today's Republican Party withered away, this is not something I would mourn."
MORE: Prof wishes death on Rush Limbaugh, attacks GOP on social media
IMAGE: dslaven/Shutterstock
Like The College Fix on Facebook / Follow us on Twitter