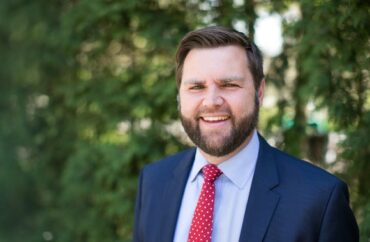 Senator raised the possibility of colleges illegally collaborating to evade the Supreme Court decision
The Federal Trade Commission should investigate colleges for collusion and violation of antitrust laws, according to Senator JD Vance of Ohio.
"On July 6, 2023, in the aftermath of the Supreme Court's landmark decision in Students for Fair Admissions, Inc. v. President and Fellows of Harvard College, I wrote to ten selective colleges and universities to express my concern that they would defy or circumvent the Supreme Court's ruling," the Republican wrote in a letter sent Friday to Federal Trade Commission Chair Linda Khan.
"In order to ensure that any such defiance or circumvention could be unearthed in future congressional investigations, I advised each school to retain admissions documents on an ongoing basis," Vance wrote.
However, "none of the schools that received my letter on July 6 responded to these queries in good faith," Vance wrote in the letter.
"Instead, each school responded with generalized and dismissive statements," he wrote. "I was struck by their uncanny similarity, both in substance and structure."
The schools used nearly the same phrasing, were mostly signed by "government-affairs personnel" rather than college presidents and refrained from explaining how they would ensure diversity without race-based admissions, Vance wrote.
"Most were also sent the same day, July 21, according to copies of the replies reviewed by the Washington Free Beacon," the news outlet reported Friday.
SCOOP: J.D. Vance is asking the FTC to investigate whether elite universities are coordinating their admissions policies in response to SCOTUS's affirmative action ban, arguing that a synchronized effort to evade the ruling would violate antitrust law.🧵https://t.co/oJPsu0XklY

— Aaron Sibarium (@aaronsibarium) August 10, 2023
Vance "argued that a synchronized effort to evade the ruling would violate antitrust law," according to the Free Beacon. 
"It is hard to believe that the schools responding to my letter could achieve such remarkable parallels in the absence of coordination or collusion," Vance wrote in his letter.
MORE: College employees could be held liable for violating affirmative action ban
IMAGE: JDVance.com
Like The College Fix on Facebook / Follow us on Twitter