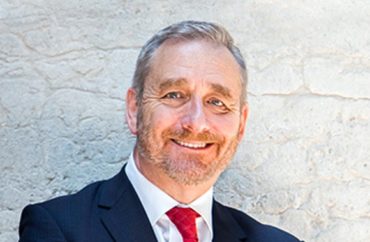 Dave Yost wrote his office would not be able to defend them
Ohio higher education employees "will face personal risk" if they violate the Supreme Court ban on considering race during admissions, state Attorney General Dave Yost wrote in a recent letter.
His office won't be able to protect public colleges and universities if they act counter to the ruling, Yost (pictured) wrote, according to The Columbus Dispatch.
He sent the official notice one day after the Supreme Court's June 29 overturning of affirmative action.
Writing for the court's majority, Chief Justice John Roberts argued many university leaders "have concluded, wrongly, that the touchstone of an individual's identity is not challenges bested, skills built, or lessons learned but the color of their skin."
"Our constitutional history does not tolerate that choice," Roberts wrote.
The chief justice wrote in the decision that affirmative action programs at Harvard and the University of North Carolina "cannot be reconciled with the guarantees of the Equal Protection Clause."
"I am writing to stress the need to comply strictly with the decision's holding," Yost wrote to public colleges and universities the following day, according to The Dispatch.
"And to warn the higher education community about the dangers that institutions of higher education and institutional employees face by failing to do so."
Employees found guilty of such practices as employing application essays to discern an applicant's race "might not be protected by qualified immunity, a doctrine that protects public officials from being personally liable in certain situations," Yost wrote, according to The Dispatch.
"Any attempt to invoke that doctrine would likely be frivolous, and my office may be unable to raise any qualified immunity defense on your employees' behalf," Yost wrote.
Faculty might be held individually liable for damages if found to have considered race in admissions.
Even more, what Yost called "disguised race-conscious admissions policies," such as using demographic records, "are race-conscious admissions policies all the same," he wrote.
MORE: Affirmative action made no difference to many it claimed to help: essay
IMAGE: Ohio Attorney General
Like The College Fix on Facebook / Follow us on Twitter