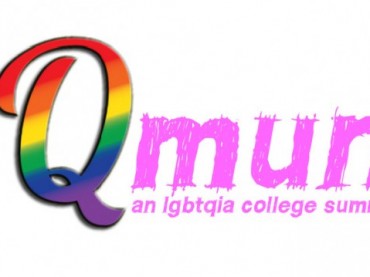 Don't miss your last chance this year to fight 'heterosexist behaviors'
A Jesuit university is hosting an "LGBTQIA college summit" this weekend that will not only affirm the sexual identities of queer students, but encourage them to consider ditching monogamy altogether.
The agenda for Loyola University-Chicago's "Qmunity!" doesn't spell out exactly what each workshop will delve into – and organizers remain tight-lipped – but the titles give some clues.
Beyond workshops that link queer identity to other activism, such as feminism and "racial and economic justice," students will hear about "bisexual/pansexual" and "poly/non-monogamous" identities.
Those two workshops, as are most of the other workshops, are led or co-led by Loyola students.
For those not interested in sex, Qmunity will also feature a workshop on asexuality and "aromantic" identity, also led by a Loyola student.
One of the few workshops not led by a Loyola figure is a presentation on "Improving the School Climate for LGBTQ Youth" by the Illinois Safe Schools Alliance, which lobbies for LGBT student issues in Illinois.
Asked what Loyola is spending on the summit, organized by its Student Diversity and Multicultural Affairs (SDMA) office, Loyola spokesman Steve Christensen told The College Fix in an email that SDMA "does not provide budget information for department-sponsored programs/events."
Christensen referred The Fix to Miguel Macias with SDMA to get a fuller description of Qmunity's content. Neither Macias nor Eliot Colin, a graduate student and the listed contact person for the summit, responded to Fix inquiries.
In response to questions about the affirmation of sexual practices seemingly at odds with Catholic teaching, Christensen told The Fix: "As a university, Loyola welcomes and fosters an open exchange of ideas among people with various backgrounds and perspectives. We encourage debate and sharing differing views and opinions to advance education and understanding."
SDMA promoted a similar event, the Midwest Bisexual, Lesbian, Gay, Transgender, and Ally College Conference (MBLGTACC), which was held at nearby Illinois State University on Valentine's Day, as The Fix reported.
Speakers at MBLGTACC included Andrew Morrison Gurza, a disability consultant who works to "deconstruct our homo-normative, body beautiful ideals and show that Queers with Disabilities deserve representation."
MBLGTACC workshops included books on homosexuality and the Bible, including a discussion on "The love triangle of David, Jonathan, and Saul."
The Midwest conference has a history of affirming not only various sexual identities but also sexual practices frowned upon by Judeo-Christian teaching.
Speaking of polyamory, the 2013 conference said on its workshop page: "The queer community has already made itself an exception to the heteronormative ideal of one man and one woman by pairing up regardless of gender. But if we're going to step outside the box to find our happily-ever-after, why keep one foot inside?"
The workshop page also includes a bawdy, pun-filled description of a workshop on "keeping the 'sex' in sexual orientation."
Qmunity is only the latest event this academic year to explore queer identity at Loyola.
Students, faculty and staff have one more opportunity this year, following "Safe Space Workshops" in January and February, to learn how to "interrupt heterosexist and cissexist behaviors and attitudes."
College Fix reporter Matt Lamb is a student at Loyola University-Chicago.
Like The College Fix on Facebook / Follow us on Twitter
IMAGE: Department of Student Diversity and Multicultural Affairs' Facebook page