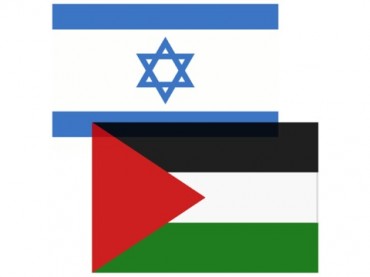 While there has always been tension among pro-Palestinian and pro-Israeli student groups, the start of this school year has seen an enormous amount of hostility toward Jewish students on college campuses across America, verbal – and in some cases physical – assaults that appear to have spiked as unrest in the Middle East rages.
In the last month alone, there have been at least four reported cases of extreme verbal and physical assaults on Jewish students, including a mid-August incident in which a Temple University Jewish student was punched in the face and called a "k*ke."
"It is sad to see a recommitment to a culture of hatred by so many students and professors on college campuses across the country," Brandeis University student Daniel Mael said in an email to The College Fix.
Mael, a contributor to the website Truth Revolt, has chronicled much of the onslaught over the last month or so. He reported on the assault at Temple, and more recently two of his articles have brought to light: a mid-September incident in which "I Hate Jews" was carved into a bathroom at East Carolina University – two days after students spray painted a swastika on a Jewish students' door; and several assaults on a female Jewish student at UNC Charlotte who was told to "go burn in an oven" and was spit at by Muslim students.
In addition to Mael's reporting, The College Fix this week reported on how members of Students for Justice in Palestine at Loyola University-Chicago verbally assaulted their Jewish peers recently, hurling a variety of insults at them before creating a human wall to block their attempt to advertise trips to Israel.
The Jewish students were taunted with rhetorical questions such as: "How does it feel to be an occupier?" and "How does it feel to be guilty of ethnic cleansing?" – prompting at least one Jewish student at Loyola University-Chicago to fear for her safety.
In Ohio, pro-Israel students were arrested earlier this month at Ohio University for vocalizing their concern at a student government meeting over extreme efforts to urge the campus to divest from Israel.
"The line between healthy and robust criticism of Israel and Jew hatred has been largely eliminated," Mael said. "The hard-left, which claims to care about human rights, clearly has no other agenda than to target Jews [and] provide sympathy for terrorist organizations like Hamas."
Like The College Fix on Facebook / Follow us on Twitter
Like The College Fix on Facebook / Follow us on Twitter