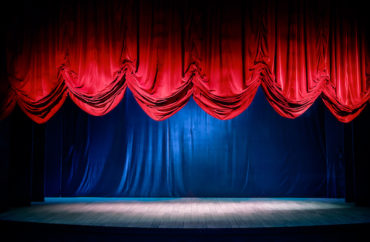 Students at New York's John Jay College are demanding an opera honoring slain teenager Emmett Till be canceled due to the prominent role of a white woman.
"Emmett Till: A New American Opera," was scheduled to start its run on Wednesday. But it has come under fire because the story is largely told by a caucasian woman whose changes and experiences with race frame the narrative arc of the story.
The opera is a production shared between John Jay College, Opera Noire International and the Harlem Chamber Players. The show was written by composer Mary Watkins, who is black, and playwright/librettist Clare Coss, who is white.
According to Coss, the character of Roanne Taylor is a teacher who "represents white people who care but who fail to speak or act in the face of racial injustice."
Till, a 14-year-old black teenager, was brutally killed in 1955 after allegedly flirting with a white woman in Mississippi.
Last week, the Black Opera Alliance took to Instagram to post its objection to the opera.
"The Black Opera Alliance empathizes with and supports the Black artists and producers involved in the upcoming production of 'Emmett Till, The Opera,'" wrote the group, "but we denounce the telling of this historic story by a white woman and from a white vantage point. It is time for Black creators to be given opportunities to expand the operatic canon with authentic storytelling from our own perspectives."
A petition started by a John Jay student asking for the play to be canceled has garnered nearly 13,500 signatures.
"Clare Coss has creatively centered her white guilt by using this play to make the racially motivated brutal torture and murder of a 14-year-old child about her white self and her white feelings," a statement accompanying the petition reads.
"Telling the story from the perspective of a fictional progressive white woman shows that Clare Coss is more concerned with showing the audience that 'not all white people are bad' than she is with the ongoing fight for racial justice," the statement says.
The petition further notes that "Tickets from this play range from 20 to 1000 dollars, allowing for profit to be made from the tragic torture and murder of a child whose perpetrators still haven't faced any consequences."
But opera co-author Watkins stuck up for her white counterpart in an interview with The Washington Post.
"Even though there are many artists of color involved in this project, the critics are assuming that we have had no impact on the final shape of the piece and that the playwright has somehow forced all of us to tell her story," Watkins wrote in an email to The Post. "It is an insult to me as a Black woman and to the cast members who are African-American."
"She is an ally, a life-long activist who has worked hard for 8 long years to develop this piece and to raise the funds to produce the first two performances," Watkins wrote about Coss. "She has been very respectful to me and all the other artists of color on this project. It is my opinion that she has every right as an artist to tell the story of Emmett Till."
Read more here.
MORE: Re-opening of Emmett Till's case is 'political show': book author
IMAGE: Fer Gregory / Shutterstock.com
Like The College Fix on Facebook / Follow us on Twitter