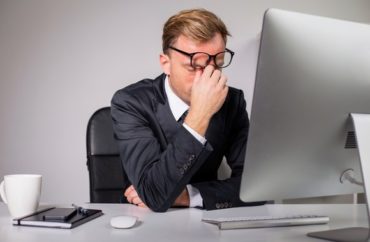 UPDATED
Used to be 'Taipei and environs'
The coronavirus pandemic is a geopolitical issue as well as a health issue, and Johns Hopkins University's Coronavirus Research Center wasn't prepared for the former.
Axios reporter Bethany Allen-Ebrahimian noticed yesterday that the center's widely used interactive map of coronavirus cases had changed "Taiwan" to "Taipei and environs." The latter reflects the Chinese government's view that the independent country of Taiwan is its own property.
While the university reportedly told her "Taiwan" would be restored "immediately," it did several other things instead, as Allen-Ebrahimian documented in the tweet thread: moving "Taipei and environs," "Hong Kong" and "Macao" to the Chinese provinces tab.
A spokesperson for the university told the reporter late Tuesday that it would in fact keep "Taipei and environs" – a fictional formulation not even used by Chinese officials – to bring the map in line with World Health Organization naming practices.
But that's hard to understand, because I literally read that person's initial statement back to them to ensure it was correct and asked multiple follow-up questions.

— B. Allen-Ebrahimian (@BethanyAllenEbr) March 11, 2020
Late afternoon Wednesday, Allen-Ebrahimian updated her story: "'Taipei and environs' has now disappeared entirely from the JHU coronavirus map. No Taiwan, no 'Taipei and environs.'"
The College Fix found something different: Taiwan is referred to as "Other" on the country list as of 4:30 p.m. Wednesday.
"Other" lists 48 confirmed cases, and when Taiwan itself is clicked on the map, it displays as "Taiwan, Other" and shows 48 cases as well. No other country has that number.
Minutes after this post was published, the map had changed Taiwan yet again, this time to "Taiwan*" with an asterisk. The asterisk refers to an apparently new disclaimer:
*This website and its contents herein, including all data, mapping, and analysis ("Website"), copyright 2020 Johns Hopkins University, all rights reserved, is provided to the public strictly for educational and academic research purposes. The Website relies upon publicly available data from multiple sources, that do not always agree [sic]. The names of locations correspond with the official designations used by the U.S. State Department, including for Taiwan. The Johns Hopkins University hereby disclaims any and all representations and warranties with respect to the Website, including accuracy, fitness for use, and merchantability. Reliance on the Website for medical guidance or use of the Website in commerce is strictly prohibited.
The name of the list has also changed from "country/region," as seen in the screenshot above, to "country/region/sovereignty."
The Fix has asked Johns Hopkins media relations to explain what's going on with the constantly changing naming practices around Taiwan.
Read the Axios story and reporter's Twitter thread.
UPDATE: Shortly after this post was published, the map changed again, with "Taiwan" now named but bearing an asterisk to a disclaimer. The post has been updated.
MORE: Outrage against 'Coronavirus Party' at SUNY-Albany
IMAGE: Kaspars Grinvalds/Shutterstock
Like The College Fix on Facebook / Follow us on Twitter