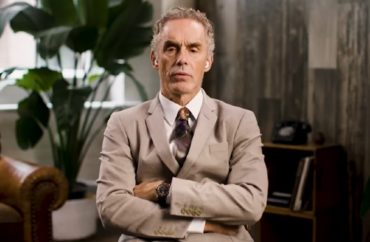 Peterson's statements pose 'moderate risk of harm to the public', court ruled
An Ontario court decided against Jordan Peterson in a judicial review, requiring him to complete a "remedial" public statement training to avoid disciplinary action.
The court affirmed a College of Psychologists of Ontario committee's finding that some of Peterson's "public language," referring to some tweets and podcast statements, "may be reasonably regarded by members of the profession as disgraceful, dishonourable and/or unprofessional'" and posed "moderate risks of harm to the public."
Those "risks" include "undermining public trust in the profession of psychology" and "may also raise questions about Dr. Peterson's ability to appropriately carry out his responsibilities as a registered psychologist,'" according to Ontario Superior Court Judge Paul Schabas.
The court ruled that the College of Psychologists "can pursue their prosecution," Peterson tweeted Wednesday.
So the Ontario Court of Appral ruled that @CPOntario can pursue their prosecution

If you think that you have a right to free speech in Canada
You're delusional

I will make every aspect of this public
And we will see what happens when utter transparency is the rule

Bring it…

— Dr Jordan B Peterson (@jordanbpeterson) August 23, 2023
"If you think that you have a right to free speech in Canada, you're delusional," he wrote.
The decision "requires Dr. Peterson to participate in a 'coaching program' directed by the College to 'reflect on, and ameliorate [his] professionalism in public statements,'" according to the court.
If he fails to complete the program "at his own expense and to the coach's satisfaction," Peterson may undergo disciplinary procedures.
At issue were Peterson's statements referring to former Prime Minister Justin Trudeau Secretary Gerald Butts as a "prik," stating "Ellen Page just had her breasts removed by a criminal physician" and calling a plus-sized model "Not Beautiful," among others, according to the decision.
The Canadian Constitutional Foundation, which represented Peterson, is "disappointed" in the results, according to a Wednesday statement.
"This order for training was a result of public statements Dr Peterson had made on social media," the foundation stated. "The comments did not relate to the practice of psychology. The complaints were made by members of the public, not by any individuals who Dr Peterson had ever treated as a patient."
The foundation had argued in June that "professional regulators may not regulate off-duty conduct unless they can establish a clear nexus between that specific conduct and the legitimate interest of the profession," according to a June 21 news release.
From the beginning, Peterson has refused to comply with the college's re-education demands, The College Fix reported June 23.
MORE: Jordan Peterson quits academia, cites 'woke madness'
IMAGE: Jordan Peterson/YouTube
Like The College Fix on Facebook / Follow us on Twitter