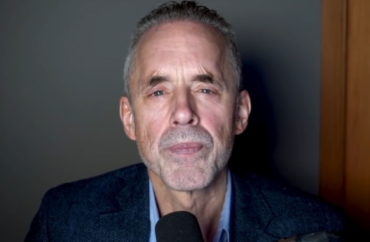 Jordan Peterson, the Canadian psychologist, culture warrior and bestselling author, cited "appalling ideology" dominant in the universities in explaining his recent resignation from the University of Toronto in a January 19 op-ed for National Post.
"We are now at the point," he said, "where race, ethnicity, 'gender' or sexual preference is first, accepted as the fundamental characteristic defining each person … and second, is now treated as the most important qualification for study, research and employment."
Peterson resigned his position as full tenured professor at age 59 and accepted the role of professor emeritus, a designation normally reserved for older and less active faculty, he said.
Despite his popularity as a writer, internet celebrity and public intellectual, Peterson had intended to hold his job for the rest of his life:
I had envisioned teaching and researching at the U of T, full time, until they had to haul my skeleton out of my office. I loved my job. And my students, undergraduates and graduates alike, were positively predisposed toward me.
He had been employed by the University of Toronto since 1998, according to his LinkedIn page.
Peterson cited concerns that his "heterosexual white male" graduate students will not obtain university research positions despite their qualifications because of their lack of minority status as well as their association with Peterson himself.
"How can I accept prospective researchers and train them in good conscience knowing their employment prospects to be minimal?" he said.
But it is the diversity mandates themselves that are the problem, not the students, Peterson said, and the rot goes deeper.
The push for Diversity, Equity and Inclusion has driven universities to set minority hiring targets they cannot reasonably expect to fill without compromise, he said. Even more, academic culture incentivizes researchers to craft DEI statements in bad faith in order to obtain grants, and to encourage their students to do the same, he added.
Peterson then escalated his rhetoric, broadly accusing powerful institutions for capitulating to the "woke madness" epitomized by Diversity, Equity, and Inclusion — which he shortened to his own acronym, "DIE":
And it's not just the universities. And the professional colleges. And Hollywood. And the corporate world. Diversity, Inclusivity and Equity — that radical leftist Trinity — is destroying us. Wondering about the divisiveness that is currently besetting us? Look no farther than DIE. Wondering — more specifically — about the attractiveness of Trump? Look no farther than DIE. When does the left go too far? When they worship at the altar of DIE, and insist that the rest of us, who mostly want to be left alone, do so as well. Enough already. Enough. Enough.
Read Peterson's full article here.
MORE: Cambridge rescinds Jordan Peterson's fellowship offer; students 'relieved'
IMAGE: YouTube screenshot
Like The College Fix on Facebook / Follow us on Twitter