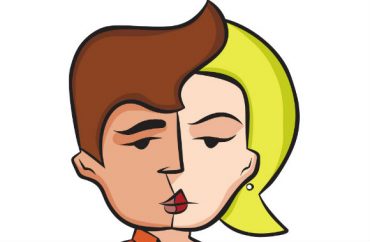 The editor of an academic journal is facing calls for her resignation over alleged "anti-transgender" comments made on social media and elsewhere.
Disability & Society's Michele Moore wrote on Twitter that "transgender ideology is inherently dangerous to children and young people," and noted she was one of over 120 who signed on to a statement attesting to just that.
According to The Chronicle of Higher Education, Moore also edited a 2018 volume of the journal which argued "today's medical and social trend for transgendering children is […] politically reactionary, physically and psychologically dangerous and abusive."
By contrast, an article titled "Why Disability Studies Scholars Must Challenge Transmisogyny and Transphobia" was rejected after initially being accepted.
An open letter calling for Moore to resign was drafted in May and has almost 900 signatures. It states in part
While we respect the right to free speech, we feel Dr. Moore is abusing the power of her professional platforms through her public trans-exclusionary activism. She has stressed the importance of "asking questions" and devoting "careful consideration" to difficult topics, but we are of the opinion that she has posed her questions in bad faith.
The CHE contacted several academics critical of Moore who told the publication that
[Moore's] work "takes a particularly troubling tone with regard to disabled youth (autistic youth in particular), none-too-subtly suggesting that autistic people are incapable of identifying as trans due to their disabilities. … Moore's visibility as a powerful figure in Disability Studies, in tandem with her transantagonistic rhetoric, signals to others that disability studies is a space hostile to trans and gender nonconforming folks."
A third of Disability & Society's editorial board resigned soon after publication of the letter. In response, the journal's publisher promised to ensure that "the editorial process, from submission to publication, is managed online for improved submission visibility by both the editorial team and prospective authors."
This was insufficient, however, for Ryerson University's School of Disability Studies which announced last week it would be boycotting the journal for the academic year.
The CHE discovered that Moore, though noted as "being affiliated with the University of Essex" on the Disability & Society website, isn't listed anywhere on that school's website. Her LinkedIn page indicates she's at Northumbria University, but emails sent via that institution bounce back.
MORE: Transgender prof defends celebrating deaths of 'transphobic' people
MORE: Philosophers denounce proposals to silence debate on transgender ideology
IMAGE: Daren Woodward / Shutterstock.com
Like The College Fix on Facebook / Follow us on Twitter