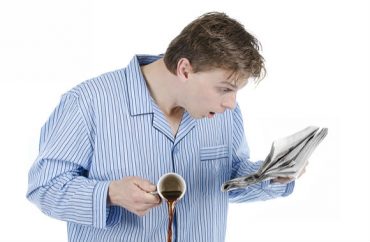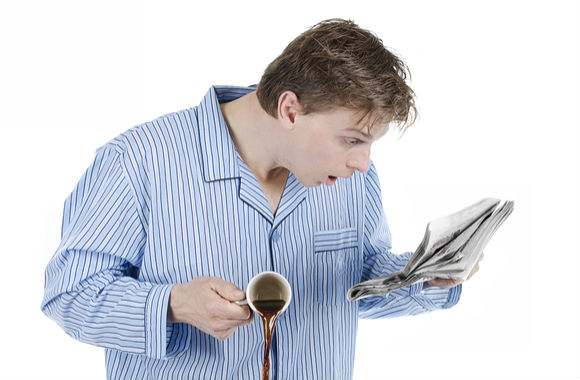 Sued for retweeting?
Our founder John J. Miller, the Hillsdale College journalism program director who continues writing for National Review, wrote recently about a problem he sees in higher ed's journalism programs: They focus too much on journalism.
Not the practice – going out into the field and learning by doing – but too much classroom time being told things, when a solid grounding in the liberal arts will actually prepare young scribes (and, sigh, listiclers) to know something about the diverse people they cover.
I'd like to provide a counterpoint, something I've worried about going back to my own college days:
Students are utterly unprepared by their programs to be sued.
I certainly wasn't, when a credible source who had given me an unflattering portrait of the inner workings of my school got cold feet and threatened to sue if I used the material, even on deep background. And I had taken a media law class in my own program.
The Nieman Journalism Lab, a Harvard project "to help journalism figure out its future in an Internet age," reports on a new research paper that claims students are getting increasingly useless information in their media law classes.
They are entering a field in which billionaire Peter Thiel funded the death of Gawker, thin-skinned climate scientist Michael Mann is steadily draining the coffers of National Review, and only the richest media companies can afford robust in-house counsel, while smaller shops are lucky to have any in-house counsel.
Jeff John Roberts of Columbia University, also a reporter at Fortune, reviewed the syllabi of 12 j-school media law courses for his research paper, concluding that "the way law is taught lags greatly behind the realities of the media industry today," Nieman says:
"I don't want to sound shrill, but I think it's an emergency out there and we need to make students aware of the crisis that journalism faces," said Roberts. … The problem is particularly dire for younger journalists entering a media environment where speed and volume matter more at some outlets than editorial oversight and accuracy — which can open them up to greater risks of litigation.
When it comes to legal issues, journalism schools leave students unprepared, a new study argues https://t.co/PpwqlaI2ES

— Nieman Lab (@NiemanLab) January 11, 2017
Media law courses have a heavy bias toward print and broadcast – the most ignored formats among their students – and treat digital publishing as a "bolt-on topic," Roberts writes:
For instance, journalism textbooks include chapters like "Special Considerations: How the Internet has Affected Publishing and the Law" or "The First Amendment and the Information Superhighway." Other course material referred to "blogs" and "zines" in a way that suggested online platforms remain the province of cranks or amateurs.
At least according to their syllabi, students aren't learning about "the legal liability of retweets," how to communicate securely with sources who may be under surveillance or "the right to be forgotten" (widely accepted in Europe, and increasingly advocated in America).
Roberts points to "hacking and security" as well as "GIFs and Internet memes, which are the new language of journalism," as topics that aren't getting their due in class.
My day-to-day priority with student reporters at The College Fix has more to do with basic due diligence in the context of digital publishing: fact-checking, attribution, removing ambiguity, writing fairly even within the looser bounds of an "analysis" piece.
I tell students to write as if they are making a legal case, because they never know if someone will be perturbed enough by what they write (and how we edit) to force them to make a real legal case.
Though we occasionally get complaints from readers or sources that we characterized someone unfairly – and we issue corrections for undisputed factual errors – thankfully, the true legal threats have been few.
They are baseless, I might add – stuff that would get thrown out early in court under well-established First Amendment jurisprudence, but it would cost us and our tormentors a bit of quid.
That's inevitable in a media environment where there are no boundaries and limitless opportunities to take offense, and we take it into account with everything we publish.
Perhaps the best lesson from Roberts' sobering review of outdated syllabi is simply that student journalists be thoughtful. It may draw fewer clicks, but they'll have better reputations going forward.
Like The College Fix on Facebook / Follow us on Twitter
IMAGE: Twin Design/Shutterstock