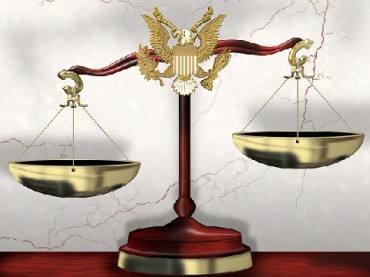 Better reporting practices – more accurately, the barest skepticism of a ludicrous, one-sided rape account – could have prevented Rolling Stone's thoroughly irresponsible slinging of baseless accusations against a frat, the well-meaning friends of a serial liar and even campus administrators at the University of Virginia.
But even after reading the Columbia Journalism Review's thorough account of how Rolling Stone ruined its reputation, too many journalists seem to think the basic narrative of campus rape is accurate, even if "Jackie" herself is an "expert fabulist storyteller."
Journalism think tank Poynter compiled some responses from journalists to the Columbia report. The Society of Professional Journalists criticized Rolling Stone for detracting from "the real issue – the negative stigma and culture surrounding reporting sexual assaults on campuses across the country."
Negative stigma? Maybe as recently as five years ago, but clearly the tide has turned, and women who claim they were raped – under their real name or by pseudonym – generally get immense support on campus, to the point where they are relieved of practically any obligation in an adversarial adjudication process (cross-examination, for example).
And it's clear that UVA is plunging full-steam ahead with a believe-the-survivors policy predicated wholly on Jackie's serial lying.
Other journalists cited by Poynter continue using the "victim" descriptor for anyone who claims to have been raped, which immediately encourages the reader to treat one side favorably.
(Better than "survivor," at least, a term so loaded and inapplicable to the vast majority of alleged campus rapes that no responsible journalist should get within 100 yards of it.)
That leads us to a statistic that is nearly as problematic as the thoroughly debunked stat that one in five college women will be raped, and is constantly invoked to justify using kid gloves on accusers: the 2-8 percent false-accusation stat.
National Review's Jason Richwine unpacks the meaning of this stat in a post that any journalist covering campus rape should read:
A "false" rape allegation is provably false – meaning, for example, that the accused has a bulletproof alibi or the accuser eventually recants. In many of the cases examined by the authors of the study [on an unnamed Northeastern university over 10 years], there was simply not enough evidence to bring charges. A rape might have occurred, but it might not have. Such cases are not classified as false.

Specifically, in their analysis of sexual-assault cases at a large university, the authors found that 5.9 percent of cases were provably false. However, 44.9 percent cases "did not proceed" – meaning there was insufficient evidence, the accuser was uncooperative, or the incident did not meet the legal standard of assault. An additional 13.9 percent of cases could not be categorized due to lack of information. That leaves 35.3 percent of cases that led to formal charges or discipline against the accused. So there is obviously a lot of uncertainty here, a lot of he-said/she-said when allegations are filed. It would be a mistake to conclude, on the basis of the existing evidence, that nine out of ten assault claims are genuine.
There are a couple dissembling articles in response to the Columbia report that you can boil down to "fake but accurate."
MTV News says Rolling Stone's problem was trying to make Jackie "emblematic" of campus rape culture, rather than a particularly egregious example. It quotes an official with the Rape, Abuse & Incest National Network who says that though Jackie's story "wasn't sensational to us" (!):
"People see these crimes on a spectrum, and don't realize that the impact is all relative and sexual crimes are relative. A lot of what we hear on the RAINN hotline is survivors who are questioning their experiences, doubting themselves, and asking if it was wrong or a crime because there wasn't physical violence. One of the efforts we[']re trying to make as an organization is to explain that just because you didn't physically fight back, scream, or have injuries doesn't mean that it wasn't an assault."
So in other words, (mostly) women who are ambivalent about their sexual experience – because they recognize they gave misleading signals or actively initiated sex – often need to be coached to view it as a rape.
The New Republic ran a piece blaming "rightwing tactics" for Rolling Stone's decision to build a rape narrative around one unbelievable incident:
The left tends to view oppression as something that operates within systems, sometimes in clearly identifiable structural biases, and other times in subtle but persistent ways. Mortgage discrimination against black families over the last century is an example of a structural, on-the-books bias that had an extraordinarily damaging impact on African Americans; but the fact that black children are read as older and less innocent than their white peers, while neither a law nor a regulation, is of a piece with the overall oppression of black folks in America, resulting in subtle treatment by teachers and authority figures that alienates black children from wider society starting at a very tender age. …

The right, on the other hand, tends to understand politics on the individual level, which fits in neatly with a general obsession with the capital-i Individual. Thus, the right tends to pore over the specific details of high-profile cases like those of Trayvon Martin and Michael Brown, concluding that if those particular situations were embattled by complications or mitigating factors, then the phenomena they're meant to represent must not be real either. And if a few highly publicized rapes turn out to be murkier than first represented, then rape itself is not a crisis, just a regrettable and rare anomaly.
Actually, "murkier than first represented" is probably a good description of the typical alleged rape on campus, where blackout-drunk partying and romantically porous friendships are winked at if not exactly celebrated.
Journalists should be the biggest cheerleaders for exploring precisely those structural issues that The New Republic calls for, and perhaps doesn't realize will not be favorable to rape accusations.
But because schools continually abuse the Family Educational Rights and Privacy Act to shield their own proceedings from scrutiny, we'll have to rely on more accused students filing lawsuits to protest their treatment in the campus adjudication process.
My advice to news organizations thinking of covering future examples of alleged negligence in sexual-assault response by universities: Assign a young reporter with no knowledge whatsoever of the dueling rape narratives to cover it.
This subject is too fraught with preconceptions to be left to veterans who think they know everything to start.
Greg Piper is an assistant editor at The College Fix. (@GregPiper)
Like The College Fix on Facebook / Follow us on Twitter
IMAGE: Donkey Hotey/Flickr
Like The College Fix on Facebook / Follow us on Twitter