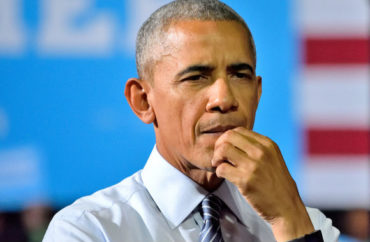 UPDATED
Appeals court ruling reverses trial judge's approach
When a federal judge dismissed part of a male student's Title IX lawsuit against his university last fall, she cited the binding precedent of her appeals court.
Now that the 6th U.S. Circuit Court of Appeals has changed its precedent, Judge Susan Dlott has revised her ruling in a case against the University of Cincinnati.
Plaintiff Tyler Gischel had asked the judge to reconsider her dismissal of his claims for "selective enforcement" under Title IX and violation of his equal protection and substantive due-process rights, in light of the 6th Circuit's ruling against Miami University of Ohio in February.
She granted him the first two, meaning that the University of Cincinnati is now fighting five claims from Gischel stemming from its investigation of him – but not his female sex partner – for alleged nonconsensual activity over the course of an evening nearly three years ago.
The case is unusual because of evidence that Gischel's accuser, Jennifer Schoewe, had an inappropriate relationship with the detective investigating her allegations. Dlott cited this evidence as one reason to let Gischel's lawsuit proceed.
A related ruling from Dlott is also notable for what appears to be a first in campus due-process litigation: approval of a subpoena for records that could show the university discriminated against males in response to pressure from the Obama administration.
Personal liability for university officials who refused to investigate female
The 6th Circuit's ruling reinstating the lawsuit against Miami University pointed to evidence that the investigator, Susan Vaughn, favored the accuser and told the accused that he probably sexually assaults women "all the time."
The university also refused to investigate the female student for allegedly violating the male when he was too drunk to consent. Though the male didn't file a "formal complaint," the university had "actual knowledge" that he might not have been able to consent, and should have investigated, the 6th Circuit said.
Dlott said the appellate ruling "undercuts this portion of the Court's rationale" for rejecting Gischel's selective-enforcement claim. The 6th Circuit opened up the possibility that a rape accuser can be a "similarly-situated person to whom the accused male plaintiff is compared to determine if disparate treatment has occurred," she said.
MORE: Dlott cites 'credible' evidence of romance between accuser, detective
UC has the same problem Miami University did, the judge continued: It refused to investigate Schoewe's alleged violation of Gischel – kissing him and touching his penis – because he didn't file a formal complaint.
Yet it had actual knowledge that he may have been "too intoxicated to consent" under UC's own policy, which flatly states that "consent cannot be given while intoxicated," with no qualifier for how intoxicated.
The plaintiff's equal-protection claims against former Title IX Coordinator Jyl Shaffer, Assistant Dean of Students Daniel Cummins and Detective William Richey – who allegedly had a "romantic relationship" with Schoewe – are also back on the table thanks to the 6th Circuit.
Even worse for the UC officials, their refusal to investigate Schoewe in light of the "pleaded facts" from Gischel means they can be personally liable for violating the plaintiff's constitutional rights, Dlott said: They are not protected by "qualified immunity" as government officials.
'Gender-based motivations in response to' Obama pressure
In Dlott's other big order Tuesday, she told the Department of Education to meet with Gischel within two weeks to hash out "any privilege, confidentiality, or privacy disputes" around records that the plaintiff is seeking from the department, which is not a party to the litigation.
The department's Office for Civil Rights has investigated the university for sexual misconduct allegations four times under the Obama administration's Title IX guidance, which was widely perceived as requiring colleges to tilt their proceedings in favor of accusers, the vast majority of whom are female. That guidance was rescinded by the Trump administration last fall.
Gischel thinks the government's documents could show whether the university "made statements to the OCR that tend to indicate that it was making gender-based decisions or had gender-based motivations in response to the OCR investigation and complaints," Dlott wrote:
Verbal statements made by UC officials to the OCR, and then memorialized by the OCR or acted upon by the OCR, would not necessarily be found in documents provided to or from UC. Therefore, Gischel has established that the OCR's responsive documents, if any, are relevant to his claims …
Federal judge orders Department of Education to turn over records that could show anti-male bias by The College Fix on Scribd
The judge cited the narrow parameters of the sought subpoena: Gischel is not seeking documents exchanged between the university and the department, which he can already obtain from UC.
Gischel has also already modified his sought subpoena in response to pushback from the OCR's regional director in Cleveland, which has handled the UC investigations and sought to quash his subpoena, Dlott said.
In addition to allowing the department to redact personally identifiable information and use pseudonyms for students, Gischel offered to limit the scope of the request to "documents and communications" from department employees "involved in an investigation or inquiry" at the university during a five-year time frame.
(There are two time frames in Gischel's request, both starting with the release of the Obama administration's "Dear Colleague" letter in 2011: through April 30, 2016 for OCR's investigations at UC, and through August 30, 2016 for complaints OCR received about UC.)
The judge contradicted OCR Cleveland's claim that Gischel's request would require it to search the email accounts of 600 employees or records from other OCR offices: Gischel himself asked for records pertaining to 12 employees who investigated the four cases at UC.
Dlott disagreed with the department that Gischel must file an action under the Administrative Procedure Act to compel such documents from the government, saying that remedy has only been imposed in response to state court actions.
The plaintiff "has alleged that a UC official made a notation in his disciplinary investigation file that the OCR had a Title IX investigation pending against UC," Dlott wrote, citing the 6th Circuit's Miami ruling:
An allegation that a university is being investigated by the OCR for potential Title IX violations can tend to suggest that the university might be induced to discriminate in disciplinary proceedings against a male accused of sexual misconduct.
According to Brooklyn College Prof. KC Johnson, who chronicles Title IX litigation, Dlott appears to be the first judge to "not quash [a] subpoena" to OCR from a student accused of sexual misconduct, who is seeking information about OCR's investigations of the school that punished the student.
If the department and Gischel can't agree on the terms under which he'll get any such documents about UC's gender-based actions while under investigation, Dlott will order a "discovery conference" to do it for them, the judge ruled.
UPDATED: The Fix has added more information from Dlott's order to compel the Department of Education to turn over records relevant to Gischel's claims against the university, and embedded a copy of the order itself. The link to Dlott's first order, reinstating Gischel's claims in light of the 6th Circuit ruling, was also mistakenly left out of the original article. It has been added.
MORE: Title IX official can be personally liable for anti-male bias: 6th Circuit
IMAGE: Evan El-Amin/Shutterstock
Like The College Fix on Facebook / Follow us on Twitter