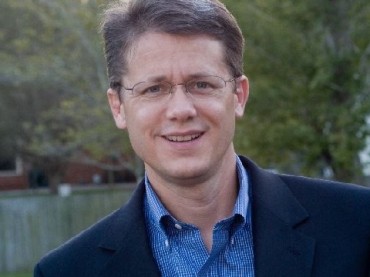 GREENVILLE, N.C. – A U.S. district court judge on Tuesday ruled that the University of North Carolina-Wilmington must promote a conservative, Christian professor who had been denied full professorship because of his beliefs, and ordered administrators to pay the educator $50,000 in back-pay.
The ruling comes on the heels of a March 20 jury verdict which found that employees at the public university retaliated against the professor, Mike Adams, for his conservative, Christian views.
"The court hereby orders the defendants confer upon plaintiff full professorship as of the date of this order, with pay and benefits in the future to relate back to August 2007, when plaintiff's 2006 promotion application would have gone into effect had it been successful," states the ruling by Judge Malcolm Howard.
The four-day trial last month centered on Adams, a criminology professor and a former atheist who converted to Christianity and became a vocal proponent for his conservative views through books and a syndicated column. Those publicly espoused beliefs prompted peers and administrators at UNC-Wilmington to deny Dr. Adams a full professorship, despite his solid qualifications for the job, the jury found.
Alliance Defending Freedom, the conservative lawfirm that represented Adams, touted the jury's decision as a huge victory for academic freedom and free speech at public universities.
"We are grateful that the jury … reaffirmed the fundamental principle that universities are a marketplace of ideas, not a place where professors face retaliation for having a different view than university officials," attorney Travis Barham said at the time. "As the jury decided, disagreeing with an accomplished professor's religious and political views is no grounds for denying him a promotion."
Judge Howard denied Adams' request for an additional $50,000 for the emotional and mental anguish he experienced as the result of the whole ordeal, saying in his ruling that "emotional distress damages must be proven and cannot be presumed for this type of action."
It remains to be seen if the university will appeal the judgment. Adams could not be reached Tuesday for comment.
In a column he penned after the jury decision, he stated: " … thank you all so much for your prayers and support. They have helped me make it through another year and to end it with an incredible victory. We serve a mighty God, indeed. It is a lesson we must pass on to future generations."
Jennifer Kabbany is associate editor of The College Fix.
Like The College Fix on Facebook / Follow us on Twitter