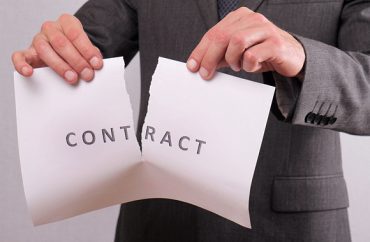 Going against the appeals court that oversees him
In a decision that ignores allegations that Yale violated its own rules to judge Jack Montague a rapist, a federal judge refused to reinstate the expelled basketball team captain.
Montague is suing the university for an alleged kangaroo-court process that resulted in a rape finding against him, despite the agreed-upon fact that his accuser came back to sleep with him hours after the alleged rape in October 2014.
He had also claimed Yale violated confidentiality requirements to convince his accuser to participate in the proceeding, which was initiated by a Title IX official. Yale expelled him a year ago on the eve of its basketball team's first NCAA tournament in decades.
Montague said Yale's own guidelines recommend a "reprimand" for sex that starts consensually but moves into a gray area because of failure to secure "unambiguous agreement," which describes his encounter with his accuser.
No irreparable harm because you waited
Judge Alfred Covello said Montague hadn't convincingly argued he would be irreparably harmed if Yale didn't let him back in while his case proceeds.
In his motion, Montague had said he would be prevented from graduate work and "the same types of employment opportunities" without being reinstated to Yale and graduating.
In the order on Montague's motion for a preliminary injunction last week, Covello referred to his accuser as "the victim" and doubted Montague's rationale for why he waited more then four months after filing suit to ask for an injunction.
MORE: Yale violated its rules and ignored evidence to judge Montague rapist
The player had argued that he wanted to return to campus this spring because, at the time of his expulsion, he was "taking classes that are only offered by Yale in the spring." Hence, it would be optimal for him to be reinstated "in the same position" he left campus last year.
Covello said in a footnote that Montague's citation of spring classes looks like "an after the fact rationalization for his delay" in filing the motion, and was "not persuasive."
Unlike another case he relied on to justify the delay, Montague's failure to timely file the motion was not "the result of the natural progression of litigation," Covello said.
The player claimed he wanted to explore "his options" rather than "rushing into court" with a hasty motion, but that just shows he's not facing "irreparable harm," the judge said:
The court concludes that the harms Montague alleges are quantifiable and can be adequately remedied by money damages. If Montague prevails on the merits of his underlying claims and he is reinstated to Yale, he will have suffered a delay in his education, analogous to a suspension, which can be remedied through monetary compensation.
Brooklyn College Prof. KC Johnson, co-author of the new book The Campus Rape Frenzy, noted the judge's failure to mention any key allegations in Montague's suit and his description of "the victim."
Opinion also labels the accuser a "victim" of "alleged sexual assault." But if assault only "alleged," how is there a "victim"? pic.twitter.com/TAiSsSQHcV

— KC Johnson (@kcjohnson9) March 10, 2017
But fortunately for Montague, according to Johnson, Covello is bound by the 2nd U.S. Circuit Court of Appeals, which ruled against Columbia last year in a male student's Title IX reverse discrimination suit against the school.
That said: even if judge hostile to Montague, Yale is in 2nd Circuit, and Columbia precedent gives Montague a strong Title IX claim.

— KC Johnson (@kcjohnson9) March 10, 2017
MORE: Appeals court reinstates reverse discrimination case against Columbia
MORE: 'The Campus Rape Frenzy' exposes feminism's fear of fair fight
Like The College Fix on Facebook / Follow us on Twitter
IMAGE: Albina Glisic/Shutterstock